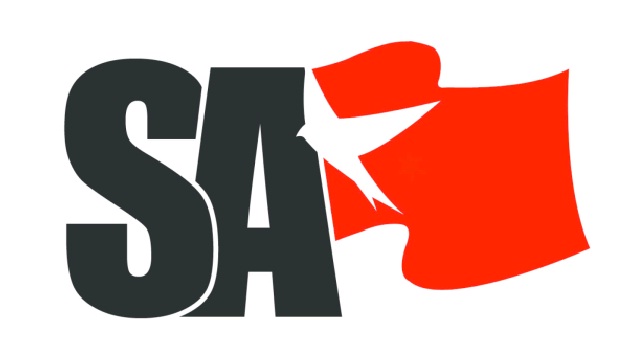 Kshama Sawant's election victory has received repeated national media attention, helping to revive interest in socialist ideas and establishing Socialist Alternative as a pole of attraction for workers and youth looking to get active in the struggle against capitalist crisis. Since November, our work has been covered regularly by Seattle media and has also been featured in MSNBC, The Washington Post, The Nation, and even on the front page of The New York Times.
Sawant's victory and the heightened national profile of Socialist Alternative come at a time when people are searching for a political alternative to the two corporate parties on a scale not seen in decades. Across the country, we're growing at a faster pace than we ever have before. Our membership has increased by over 200 since our election victory – and more than half of that growth has been in areas where, previously, Socialist Alternative did not have established branches.
Victories in Seattle Spark Growth
Kshama Sawant and Socialist Alternative have shown that we are capable of using our elected position not just as a platform to popularize socialist ideas, but also to energize grassroots movements. Sawant is using the momentum of our election victory to lead the 15 now campaign, which is poised to win the highest minimum wage in the U.S.
As a result, people across the country have been convinced that socialist ideas are an effective guide to strategy for winning real gains in living standards. In March, 21 cities across the U.S. participated in a week of action for a $15/hr minimum wage, culminating in an enormous day of action on March 15. Branches of Socialist Alternative, including brand-new branches, led these actions in support of a truly historic step forward for working people.
Requests to join poured in by the hundreds on our website following Kshama Sawant's election victory, which was featured in national and international news – and again following her appearance on Democracy Now!. But the largest flood of interest came after Kshama Sawant gave a response to President Obama's State of the Union address in January. The Sawant response was viewed online by nearly 100,000 people – more than either the Republican or Tea Party responses!
This shows the demand for an alternative to the pro-capitalist policies of the two major parties, and it is an example of the potential for independent working-class politics right now in the U.S. The political impact of Kshama Sawant has spread far beyond the city of Seattle!
Socialist Alternative Spreads to 45 New Cities in the U.S.
With our profile in national media and the thirst for socialist ideas, people are joining our organization in brand new areas of the country. In 2014, people have joined Socialist Alternative from 45 new U.S. cities – and several of them have already developed new groups in their areas. We're on track to more than double our membership this coming year through recruiting working people across the country who are leading campaigns and struggles in their communities.
New groups of Socialist Alternative members have formed throughout the U.S., giving our organization a national reach like never before. From the Bay Area, California, to Birmingham, Alabama; from Portland, Oregon to Portland, Maine; and from Washington, D.C., to Honolulu, Hawaii, new members are organizing in their workplaces, campuses and communities! In February, Socialist Alternative held our first Southern Regional Conference with activists from Florida, Alabama, and Louisiana. You can find a full list of our branches and contact info for your region on this page.
Socialist Alternative's first member in Hawaii, Thomas Nishimura, joined after seeing the coverage of the election victory of Kshama Sawant on Al Jazeera. He explains that he was looking for "a presence that has the direction and strategy to help lift the people of Hawaii out of the fog and to break free from the chains of corporate imperialism. The time is right to build a strong force of workers to oppose the two-party system in Hawai'i!"
People across the U.S. are seeking out a socialist alternative to the global crisis of capitalism. Carolyn Elerding of Columbus, Ohio, is building a new branch of Socialist Alternative in her community because "it seems that more and more people want to work together to address the inequalities built into our current system."
Our ability to grow is a reflection of both the victories and political leadership of Socialist Alternative and a testament to the dysfunction of the Democrats and the Republicans in their loyalty to a system that serves the 1%. Globally, working people are standing up and fighting back, with protests of over a million in Spain against austerity and the formation of new working-class parties to contest elections in South Africa.
In reality, our numbers are still small considering our massive goals to transform society, but our recent growth shows the tremendous trajectory of Socialist Alternative. In the coming year, we aim to achieve a real political impact in cities across the U.S., as we've already developed in Seattle. We are rapidly preparing an organization that can push forward and help lead future movements and struggles of working people that will break out in the U.S. in the coming years.
This year, we will play a key role in Seattle and beyond in the fight to increase the minimum wage. We are also well-positioned to be the left wing of the coming move toward independent working-class politics. Within this process, we will be educating hundreds of new activists in the methods of socialism and working-class action. Please join this growing movement today! To join Socialist Alternative, sign up online here.