In Your Area
Below is a list of Socialist Alternative branches in the United States. Since we elected a Socialist to Seattle City Council in November 2013, we have experienced a flood of interest, and we're growing rapidly. If you don't see your city on the list below, your town may still be one of the dozens of cities where we're building new branches of Socialist Alternative. Contact us today, and we can try to put you in touch with other socialists in your area and help you build a branch of Socialist Alternative. If you agree that ordinary working- class people need an alternative to capitalism and you want to help build the socialist movement then join Socialist Alternative today and help us bring the movement to every corner of the United States.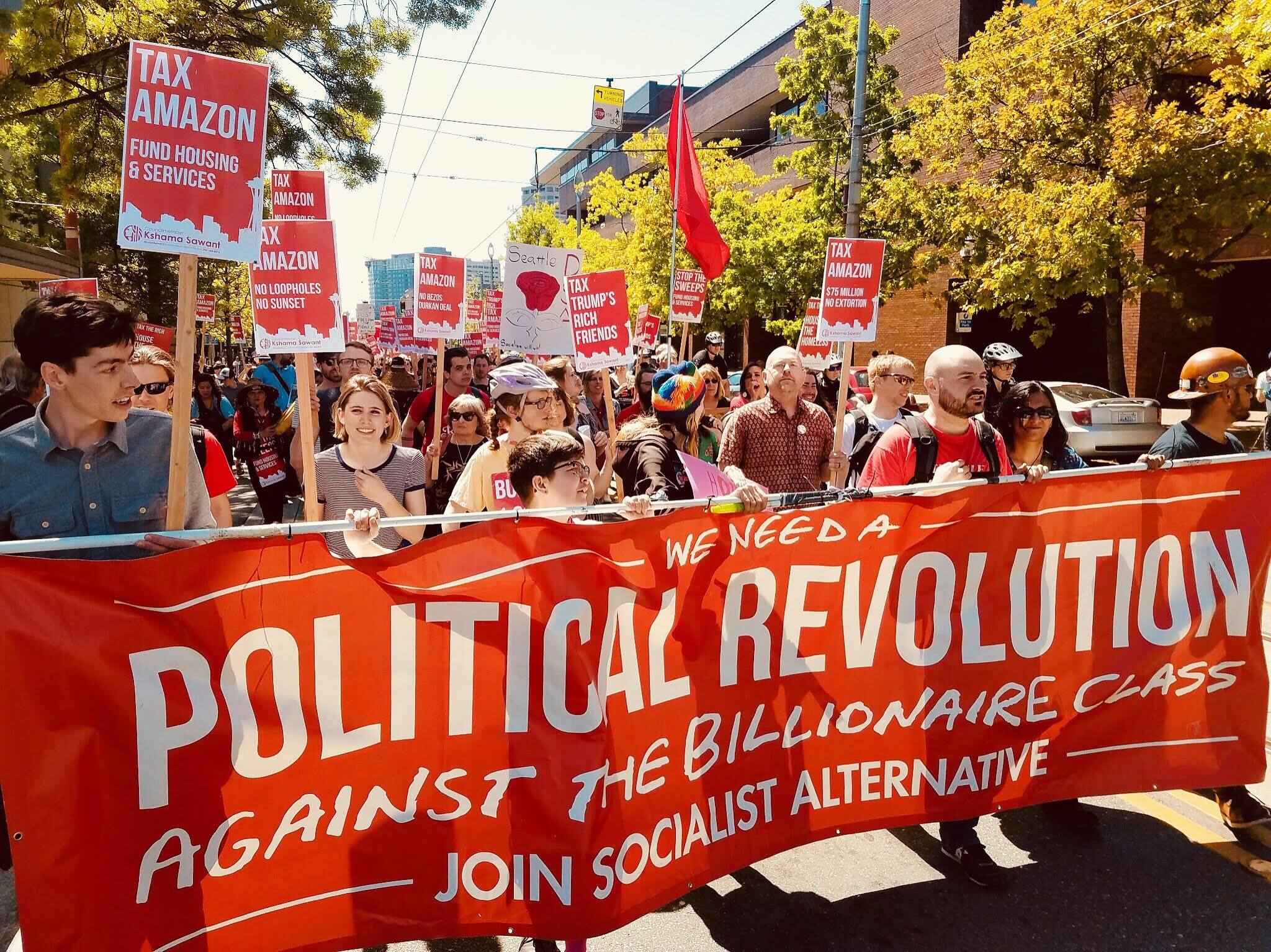 Socialist Alternative
639 Union Street, #B
Brooklyn, NY 11215
(347) 457-6069
BROOKLYN, HARLEM, QUEENS, NY
(347) 457-6069
NY@SocialistAlternative.org
PHILADELPHIA, PA
Including a student group at Temple University
(267) 368-4564
Philly@SocialistAlternative.org
PITTSBURGH, PA
(615) 310-5555
SAPghBC@gmail.com
WASHINGTON, DC 
info@socialistalternativedc.org
SEATTLE, WA
PO Box 45343
Seattle, WA 98145
Seattle@SocialistAlternative.org
LOS ANGELES, CA
(323) 642-9627
Email us at Contact@SocialistAlternative.org to get involved!
PORTLAND, OR
Including student clubs at Portland State University and Portland Community College
(865) 776-9147
Portland@SocialistAlternative.org
OAKLAND / SAN FRANCISCO BAY AREA, CA
(510) 220-3047
BayArea@SocialistAlternative.org
BOSTON, MA
Including student groups at UMASS-Boston and Northeastern University
Boston@SocialistAlternative.org
(732) 710-8345
WORCESTER, MA
Including a student group at Clark University
(508) 335-8633
Worcester@SocialistAlternative.org
NW ARKANSAS
ArkansasSA@gmail.com
HOUSTON, TX
(281) 635-5286
HoustonSA@SocialistAlternative.org
CHICAGO, IL
(773) 771-4617
Chicago@SocialistAlternative.org
CINCINNATI, OH
(513) 449-0826
Cincinnati@SocialistAlternative.org
GRAND RAPIDS, MI
Email us at Contact@SocialistAlternative.org to get involved!
COLUMBUS, OH
Email us at Contact@SocialistAlternative.org to get involved!
MADISON, WI
Madison@SocialistAlternative.org
MINNEAPOLIS, MN
MN@SocialistAlternative.org