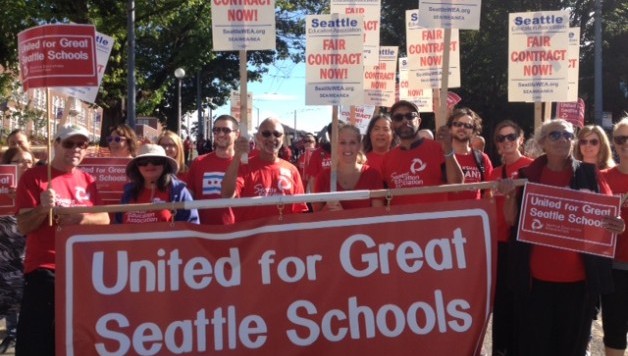 Seattle Teachers Vote Unanimously to Strike
Matt Maley is a teacher and member of the Seattle Education Association
Kshama Sawant, Socialist Alternative City Councilmember, supports the teachers:
"I support all the educators in the Seattle Education Association (SEA), who teach and guide the youth of Seattle. They are the best stewards of any education system. The district administration of Seattle Public Schools must listen to the union in their ongoing contract negotiations. Teachers and other educators need a good contract and they deserve it now, before school starts.

Educators and students have been neglected by the district while the state legislature has been held in contempt of court for failing to adequately fund education. Class sizes remain unmanageably large, and teachers have not seen a cost of living adjustment from Olympia in six years. Across the country education is under attack from charter schools, over-testing, the Common Core, union-busting legislation, and court cases that could strip public sector workers of basic union rights. It's time to change this and I applaud the courage of SEA members who are standing up for students and quality schools."
Seattle's teachers, organized in the Seattle Education Association, unanimously voted to go on strike – the first strike in 30 years. They are demanding:
High quality education for all
Decent recess for students and racial equity teams to address the inequity in recess times and discipline that disproportionately impacts students of color.
Pay increases, necessary after 6 years without full cost of living adjustment. 6% each year over 3 years will help overcome the losses of the past. No extension of the workload, instead hard caps.
What will it take to win?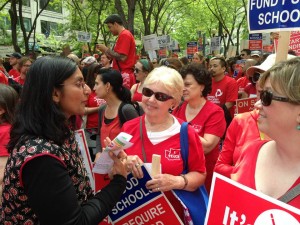 If no agreement is reached by the last minute, SEA members will start their strike on Wednesday, September 9 – the first day of the new school year. But this battle for better education and a fair contract can only be won if members are fully engaged and active in the strike – we can't just stay home.  We need to activate the support of parents, students and the whole community to  win the battle over public opinion.
The district and the corporate media are pushing back. A steady flow of anti-strike articles is coming out of The Seattle Times.
A big strike rally with support from students, teachers, other unions, social justice organizations, and community activists can vividly and powerfully display the broad support teachers have in Seattle. Additionally, systematic mass leafletting to the general public would help counter the reports of the TV News and the Seattle Times. During the strike, assemblies of members in all schools would allow for a wider discussion on how to organize the strongest strike possible. Solidarity committees of parents, students, other unions, community activists, and faith groups could be organized to help involve the wider community.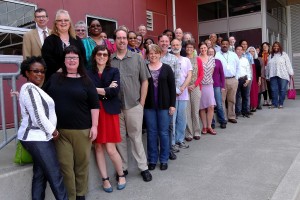 For the first time a bargaining team of 40 rank-and-file members, representing all the different professions and diversity within the union, has been set up, replacing bargaining teams hand-picked by the president. To build the most united struggle possible of members, we need a direct dialogue between this team and members at all schools. Weekly meetings at the 9 high schools of all their SEA members and all from the feeding schools should be organized to fully inform all union members. Delegates from the proposed assemblies at each school should liaison directly with the bargaining team, for the bargaining team to know the mood of the membership, give them the necessary feedback, and ensure the strike organization is based on the best possible involvement of members.
Defending public sector workers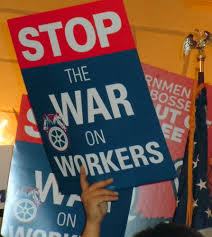 In a time when public education and teachers' unions are under attack nationwide from "right to work (for less)" legislation and attacks brought to the U.S. Supreme Court like Friedrichs v. California Teachers Association (CTA), educators and paraprofessionals in the Seattle Public Schools are taking a stand against an unresponsive district and a malfeasant state legislature. This needs to be supported by all unions.
Should this strike go on for some days, a special day of action of all public sector unions and beyond to defend workers' rights against "right to work" attacks could be launched, spreading the news about the teachers fighting back, building solidarity, and raising awareness of the threat of the Supreme Court decision in the Friedrichs v. CTA decision.  
End the ongoing cuts and privatizations of our schools!
The school district pushed the Seattle Education Association (SEA) into a strike vote by refusing to meet the union's reasonable demands to fund additional special education and paraprofessional positions — thereby providing needed classroom relief — and vocally decrying racially disproportional discipline while also saying "no" to equity teams which would address this very issue.
Across the country, public school budgets are cut while corporate tax handouts increase.  In Washington State, the Boeing Corporation has received 2 of the 3 largest tax handouts in U.S. history, the most recent granted in late 2013 for a record $8.7 billion.  Legally required to come up with a plan to fully fund education by the State Supreme Court, the legislature instead held a special session and in 3 days gave Boeing nearly $9 billion.
But Washington State is not unique. From Illinois to Florida to Minnesota, big business is granted tax incentives while public education suffers massive cuts in funding. In fact, a New York Times investigation found that over $80 billion is awarded each year to businesses across the country (New York Times, 12/1/2012).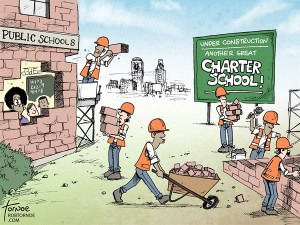 "Underperforming" schools are then used as evidence to promote charter schools, which is, in effect, the privatization of public schools and giving public money to private entities that are not accountable to the community. Fortunately – after pressure against this form of privatizations from below – charter schools were just ruled unconstitutional in Washington State.  
But, the biggest roadblock to corporatization of our public school systems, nationwide, are the teachers unions. This is why they are constantly under attack in the media, vilified in films like Waiting for Superman, and by politicians like Wisconsin Republican Governor Scott Walker and New Jersey Republican Governor Chris Christie.  
Changes in the union
The biggest mistake made by the school district was not taking seriously the threat of strike when it was first made during rolling walkouts across Washington back in May.  This is likely because that same threat has been made in recent contract negotiations without follow-through. During the last contract negotiations, two years ago, a strike vote only narrowly failed because the union leadership was unwilling to step up and fight, despite seeing only crumbs at the bargaining table. Failing to recognize the tide-shift within the union membership in those two years, the district did not take the union's comprehensive raft of equity-based demands seriously; and this dismissive attitude has strengthened the resolve of the membership to fight.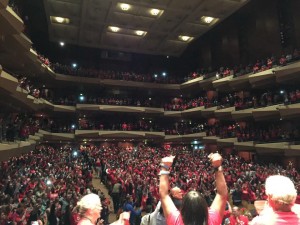 On Thursday, Sep 3, 2015, more than half of the 5,000 members showed up at a union meeting to vote unanimously for strike action. The day before that saw teachers all over Seattle picketing and demanding fundamental change. This is the basis to further development of SEA into a combative, democratic, rank-and-file based organization to defend high quality education for all.
A well organized strike, involving as many members as possible, will strengthen our union for the long haul. A more active membership is absolutely necessary not only for winning good contracts, but also for defending them after an agreement is signed with the district.  SEA should use this opportunity to create an organized, sustainable network of SEA members and supportive community members who will use the lessons from this strike to embolden future struggles for high quality public education.

If SEA reaches out to the labor movement for support, especially from other union locals currently in heated contract negotiations such as SEIU Local 1199NW, representing healthcare workers in Seattle, and other public sector workplaces threatened by Friedrichs v. CTA, this strike could have a major impact for the labor movement in Seattle and beyond.