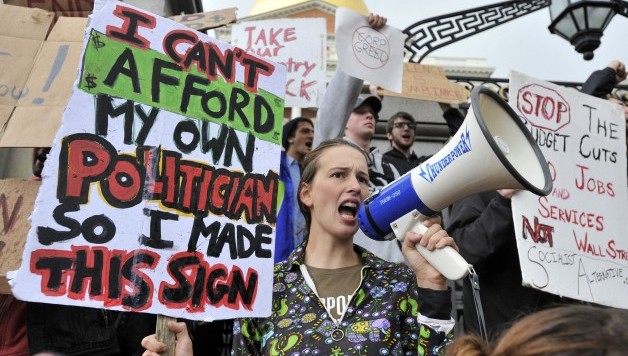 We are putting out an urgent call to action.
A Republican Party linked PAC explicitly targeting Kshama Sawant has been created!
We don't know yet how much money will be poured into it, but if other recent PACs are any indication, we can expect a torrent of corporate cash.
One thing is clear: big money is here and we need to get ready for a serious fight.
What we do know about the PAC is alarming. The two people listed as principal officers are top members of the Washington State Republican Party (one of whom lives in Seattle, one does not).
Yes, you read that right. Republican Party leaders are trying to buy this election for our opponent!
It wasn't enough that over $140,000 in big business backed money has gone to our opponent, now Republicans are weighing in with their anti-$15, anti-environment, anti-women's rights, anti-renters rights, pro-corporate cash!
To counter this dirty money, we need you and all supporters to get involved, right now.
Two ways:
Ballots have arrived in mailboxes – this is the most crucial time to influence voters (that's why this PAC waited until now to file!).  We are having rolling shifts of doorknocking and phonebanking – sign up here to talk to our neighbors about what's at stake.
We need your financial support and we need it now more than ever.  You know the length that Republican forces will goto push their agenda, we need to raise $10,000 to be ready to send out a mailer to counter their lies and distortions.  If 100 people donate $100 today, we can do this!