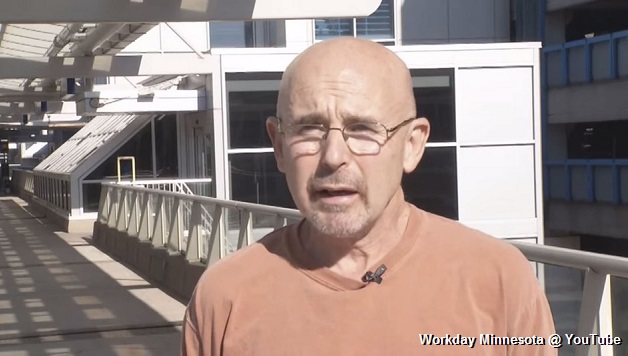 Socialist Alternative interviewed a leading 15 Now organizer in Minneapolis, former Delta baggage handler Kip Hedges, who was unjustly fired December 2 for advocating for $15 an hour at the Minneapolis-St. Paul Airport (MSP) on a video posted to 15 Now's website.
SA: After 26 years as a baggage handler, Delta fired you for speaking out in favor of $15 an hour at MSP Airport. How have 15 Now and your labor allies responded?
Kip Hedges: To really answer that question, you have to look at what was happening in Minneapolis before I got fired. Along with many others, I had been part of a growing fight for $15 at MSP Airport and part of a growing number of airport workers trying to unionize. Many area unions had given money to 15 Now to help finance our campaign. The Minnesota AFL-CIO had thrown their weight behind our fight, along with SEIU Healthcare Minnesota, the Minnesota Nurses Association, the Minnesota State Council of Machinists, the teachers, and many others.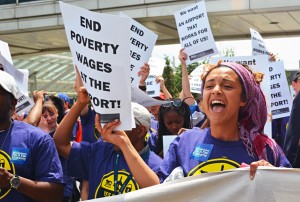 Airport workers were also combining forces with retail janitors trying to gain a union, Walmart workers, and fast-food workers. We came together for a week of action around Black Friday, behind the slogans "$15 and a Union" and "Fighting to Live, Not Just Survive."
I was fired on December 2, in the middle of this week of action. We had previously scheduled a rally for December 5 in front of the MSP terminal to push for $15 and a union. Because of my firing, this rally turned out to be even larger.
It was a stirring event. Over 200 union and community supporters joined airport workers calling for $15 and a union and to demand that I be reinstated. A week later, my coworkers at Delta held a fundraiser for me and 300 turned out, giving thousands for my defense. The state AFL-CIO gave $5,000.
Our effort to unionize ramp and cargo workers at Delta was actually given a boost by my firing because my coworkers were outraged at the company action and signed large numbers of union cards across Delta's system.
SA: What are the next steps for 15 Now Minnesota, at the airport and beyond?
Kip Hedges: Airport workers and 15 Now activists noticed how quickly the Minnesota labor movement supported our demand for $15 at the airport. We began to discuss with the activists we had been working with from Walmart, the fast-food industry, and janitors that now would be a good time to launch a citywide effort to win $15 an hour minimum wage in Minneapolis. Many important unions and community groups will support this effort. We believe we can build a serious enough movement and pressure a majority of the city council to support this demand. We think that the airport campaign and a citywide campaign will reinforce each other.
Our airport workers group has already won an important victory. At their December meeting, the Metropolitan Airport Commission passed an ordinance giving many workers eight paid sick days per year. With additional pressure, and a vigorous citywide campaign, $15 at MSP Airport is on the agenda.