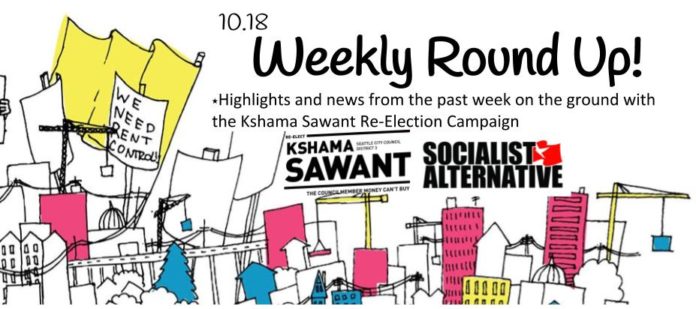 1. This week was dominated by a major event- Amazon dropped an addition $1 MILLION into the corporate PAC attempting to defeat Kshama and other progressive city council candidates. This means Amazon alone has now spent a record-breaking $1.5 million this year trying to buy the Seattle City Council. Watch our campaign video!
2. People noticed- the spotlight is on Seattle as local and national media outlets report on the $1 million donation and growing grassroots opposition.
3. More national attention: CWA president Sara Nelson and racial justice activist Shaun King and have both endorsed our campaign.
4. The corporate-owned Seattle Times did not endorse our campaign, and we're ok with that.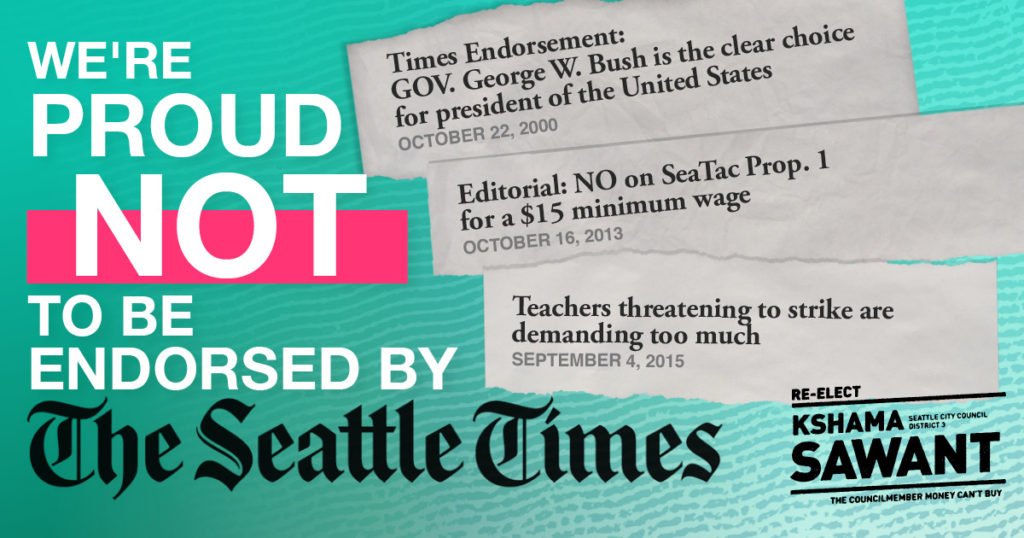 5. Big corporations aren't the only ones desperate to get Egan Orion elected, his campaign has also drawn an unusual amount of support from wealthy Republican donors
6. Ballots now have been mailed to all Seattle voters. This is it- the final stretch.
It's not too late to join the fight! Help cancel out Amazon and rich Republican money by donating today at www.kshamasawant.org, following @VoteSawant on facebook and twitter, and consider joining Socialist Alternative.
Let's fight for our city- don't let Amazon buy this election.