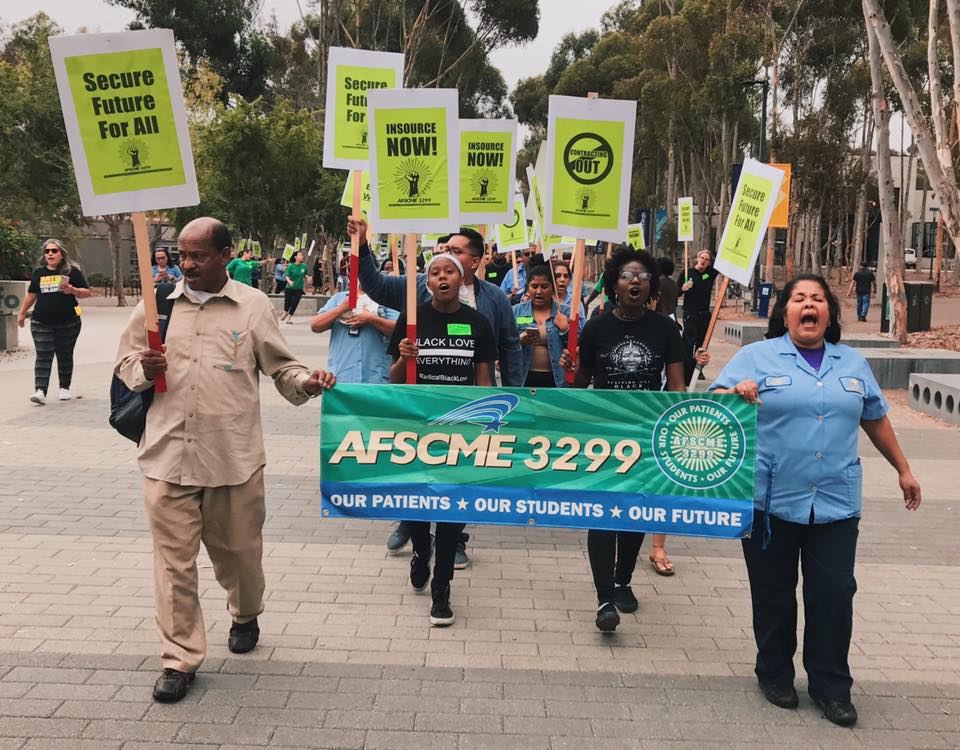 Shocking video of a trade unionist being slammed to the ground by university police was captured today, sparking calls for a rally at UC Berkeley until the worker is released.
https://www.facebook.com/pauldarwinpicklesimer/videos/10214891922072638/
Pickets occurred at all University of California (UC) campuses today to coincide with AFSCME 3299's, which represents service workers,  ongoing contract negotiations with the administration. David Cole, a housing- and dining-services employee, was picketing with co-workers at UC Berkeley. The video shows three UCPD officers body slam Cole onto the asphalt. It is unclear how the confrontation started.
AFSCME 3299 workers were picketing to fight for fair wages and benefits, which the University of California Regents are attacking. The universities proposal for 0% wage increases is an insult to the dignity of workers, all while Regents and upper-management enjoy lavish raises and bonuses. The union is also demanding increase protections for the undocumented community among other social-justice demands.
The video highlights the real role of the UCPD. As in wider society, the role of university police is to protect those in power and to persecute effective resistance. This is not an isolated incident, but rather part of a long history of UCPD brutality.