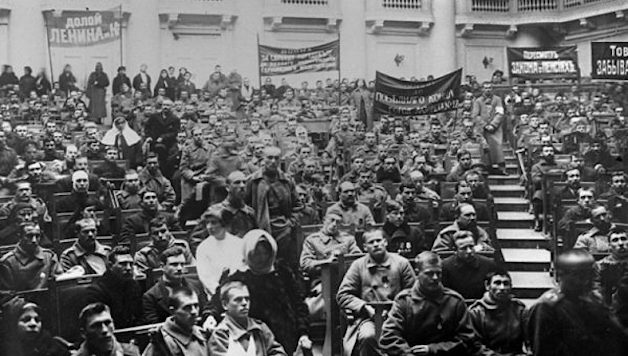 This podcast episode is in the form of 2 parts.
Part 1: What happened in 1917 in Russia and what can we learn from it today?
[iframe width="100%" height="166″ scrolling="no" frameborder="no" src="https://w.soundcloud.com/player/?url=https%3A//api.soundcloud.com/tracks/338861035&color=ff5500&auto_play=false&hide_related=false&show_comments=true&show_user=true&show_reposts=false"][/iframe]
Part 2: Why did this break from capitalism happen in Russia? And how was the bureaucracy able to take over under Stalin?
[iframe width="100%" height="166″ scrolling="no" frameborder="no" src="https://w.soundcloud.com/player/?url=https%3A//api.soundcloud.com/tracks/338701185&color=ff5500&auto_play=false&hide_related=false&show_comments=true&show_user=true&show_reposts=false"][/iframe]
To support this podcast, please donate at www.SocialistAlternative.org/donate
To contact us, email [email protected]