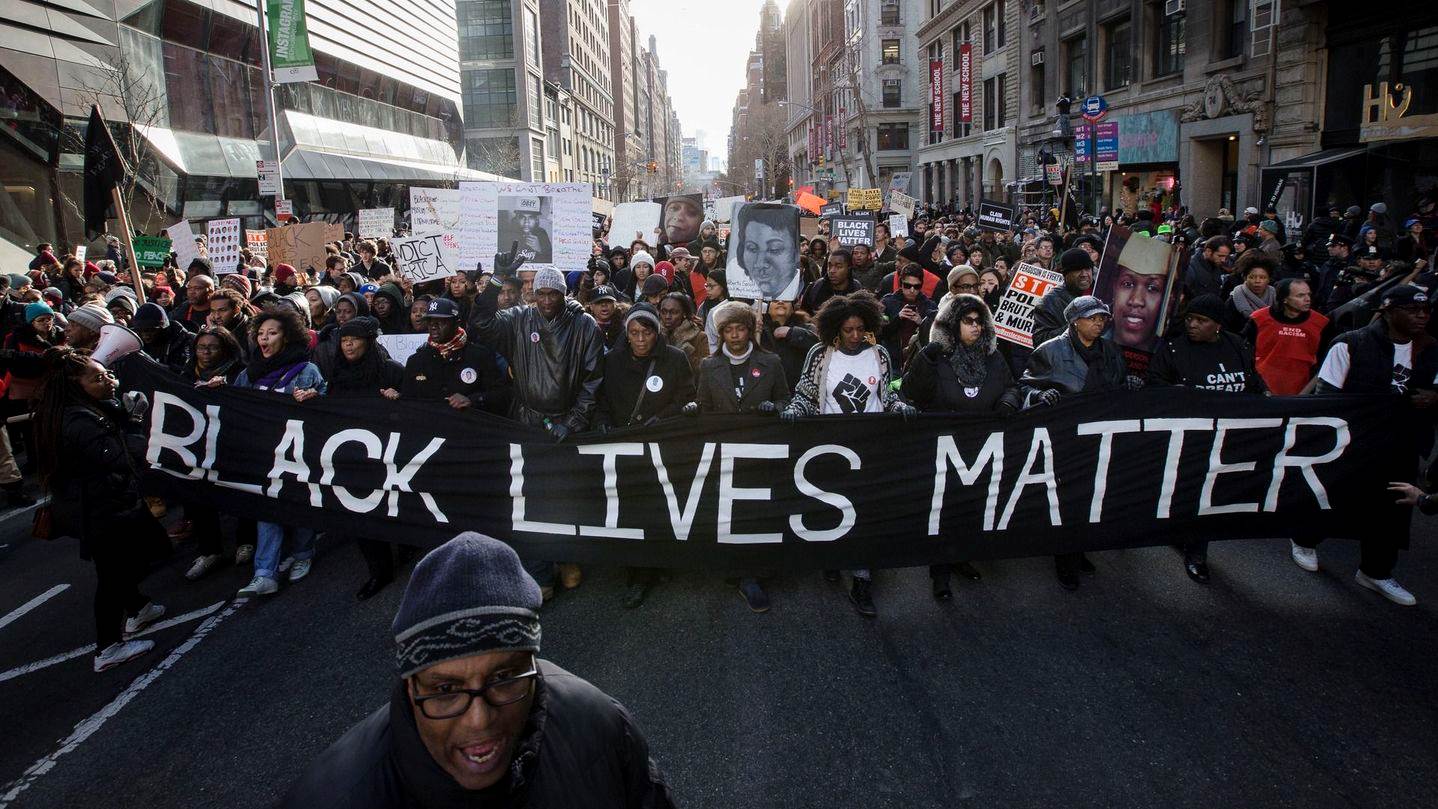 Tulsa and Charlotte Uprisings
At least 193 black people have been killed by police in 2016 (The Guardian). On top of police violence, the black community faces disproportionate unemployment, poverty, a lack of access to social services and mass incarceration. Much-needed protests are erupting throughout the country against the two latest atrocities, the murders of Keith Lamont Scott in Charlotte, North Carolina and Terence Crutcher in Tulsa, Oklahoma that follows after the rebellion in Milwaukee a few weeks ago.
In Scott's hometown of Charlotte, the protests have led to heated confrontations with the police, who have tear gassed and used rubber bullets against protesters. On Wednesday, September 21st at least one protester was shot and died in the hospital while several police officers have been reported to have been injured.In response, the North Carolina Governor has declared a State of Emergency in Charlotte.
These killings cannot be classified as anything but cold-blooded murder.  Terence Crutcher was facing an everyday problem, a broken down car. Yet Tulsa police arrived in force not ready to help but to criminalize Crutcher, even seeing it fit to bring along a helicopter escort. Then, on video from several angles, Tulsa police officers simultaneously fired a gun and taser at an unarmed Crutcher who had his hands in the air. Prosecutors charged  Tulsa officer Betty Shelby, a white Oklahoma police officer with first-degree manslaughter Thursday, less than a week after the shooting.
Keith Lamont Scott, a 43 year old disabled man, was reading a book in his car when he was shot and killed by Charlotte police serving a warrant to a different person in his apartment complex.
Ferguson and Baltimore
The two rebellions in Ferguson and Baltimore in 2014 and 2015 respectively rocked the very core of U.S. society as hundreds of thousands of young people and black workers expressed their rage at law enforcement and the political establishment. Over 40 bills were introduced to curb law enforcement terror and enhance police accountability to the community. The Department of Justice and Obama's Task Force on 21st Century Policing  reports acknowledged the numerous violations and police misconduct in police departments across the country.Yet, the racist police murders, mass incarceration, militarization of the police and rampant economic injustices continue.
Louisiana Gov. John Bel Edwards (D) signed the "Blue Lives Matter" bill into law, making the state the first in the nation where public safety workers are considered a protected class under the hate-crime law. As USA Today highlighted over a year ago, "President Obama has signed into law a measure that will require instant nationwide "Blue Alerts" to warn about threats to police officers and help track down the suspects who carry them out. The city, state, federal governments fortify the "blue wall" with militarized law enforcement that mainly serves to protect the property, prestige and power of the 1%.
Since Ferguson and Baltimore, there's a heightened class and racial polarization, along with a developing radical consciousness, in society due to the crisis of capitalism. Donald Trump has been whipping up racist rhetoric and attacks while Hillary Clinton defends the policies of her husband that led to mass incarceration and more militarized police. The times we are living through demands a concerted effort to challenge the system of capitalism and racism head on.
Organizing a Movement to Win Justice
In several cities around the country, there are protests to express utter rage at the police killings in Tulsa and Charlotte. In Charlotte, this righteous rage has led many frustrated black youth into direct battle with the police, slinging bottles against a militarized police force armed with tear gas, tasers and automatic weapons. We sympathize with folks out on these demonstrations but need to build an on-going movement to win.
To win victories against racism and poverty, we need mass demonstrations of hundreds of thousands of people on the streets disrupting "business as usual." Union leaders should support Black Lives Matter in more than just words by mobilizing their members to attend protests with contingents connecting the fight against police violence to the struggles for good jobs, health care, education and public services. In places like North Carolina, where the NAACP still has a mass base, they should help organize the protests into these mass demonstrations mobilized out of working class neighborhoods, churches and the campuses, which they have shown is possible with their mobilization against racist attacks on voting rights in the past few years.
The continued police violence places an urgency to centralize and coordinate our movement's actions, ideas, and message. A united working-class movement using the method of mass protests, non-violent civil disobedience, targeted boycotts, walk-outs and strikes, based on a program that puts people's needs first, will be most effective in fighting back against racial and class oppression.
BLM, the Presidential Elections and a New Party of the 99%
Both major presidential candidates, Clinton and Trump, have condemned the killings in words but not action. Clinton has said she has no real solution while Trump has called for the national expansion of the disastrous, racist 'stop-and-frisk' policy of the New York Police Department. While the Green Party presidential candidate, Jill Stein has come out in support of the Black Lives Matter banner and spoken out against the systemic racial oppression in this nation. We need to end the abusive relationship between black workers and youth and the two parties of big business, particularly the Democratic Party under President Obama which has carried out the agenda of Wall Street that has led us to this moment of militarized police, endemic poverty, and entrenched unemployment. We need a party of the 99% that will stand on a program that will put the millions of workers, youth and people of color first, instead of the millionaires. In order to eradicate the system of racial and class oppression, capitalism, we need a system change, only a socialist solution can begin to address the legacy of slavery, Jim and Jane Crow and capitalist violence in this country.
We Demand:
Jail the Killer Cops!

Community Control of the police! For democratically-elected civilian oversight boards with full powers to conduct investigations, hire and fire police and set police budgets

Tax the rich! For a $15 an hour minimum wage, massive jobs program and investment in public education, affordable housing and

Build a nationally organized mass movement to coordinate actions and campaigns across the country