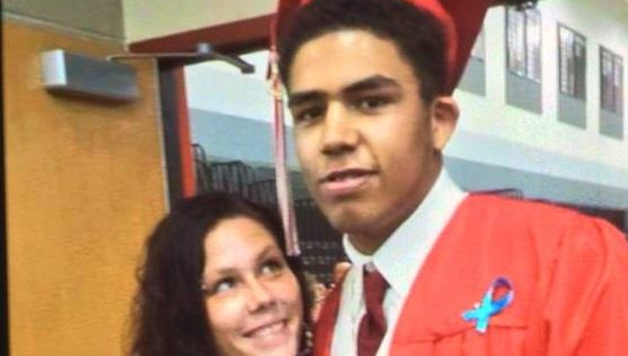 On the evening of Friday, March 6, Tony Robinson, an unarmed, black 19-year-old, was killed in his own home by Madison police officer Matt Kenny. He was shot five times. Robinson has joined the ranks of Mike Brown, Eric Garner, Tamir Rice, Dontre Hamilton, and other victims of racist police violence.
Protests were swiftly organized by the Young, Gifted and Black Coalition. Hundreds of students have walked out of classes, and thousands of all ages have marched, stopped traffic, and stormed the Wisconsin state Capitol. In the wake of the massive labor struggle of 2011, Madison has now become a center of the Black Lives Matter movement.
Madison prides itself as a supposed bastion of liberalism in a sea of reaction: "70 square miles surrounded by reality." Madison was supposed to be different, and so were its police. When same-sex marriage was legalized in Wisconsin, Officer Kenny publicly delivered wedding cakes to city hall for the newly married couples. But even before the shooting, a black adult in Madison was eleven times more likely to be arrested than a white adult. Tony Robinson's murder has broken through the city's liberal façade.
Madison's liberal Democratic mayor, Paul Soglin, has increasingly discredited himself through his response. He was dismissive of the protests from day one, and he was booed in a debate when he blamed victims of police shootings for not following orders. Police Chief Mike Koval denounced protesters for hurting police officers' feelings. But the protesters are undeterred and demand justice.