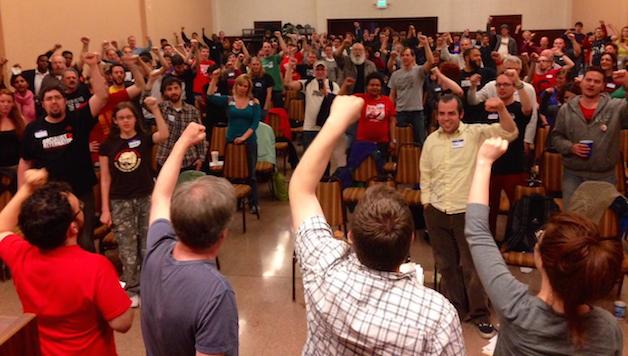 Members of Socialist Alternative from twenty-five cities across the US gathered on April 27th for a national assembly — the largest gathering in our organization's history!
Our assembly represented the rapid growth of SA not only in sheer numbers, but in our expansion to new areas of the country. Socialist Alternative now has members in 34 US states.
With the growth of our organization, this meeting was the first national event for at least one-third of the members present.
Our assembly took place in Seattle so that we could first attend the national conference of 15 Now on April 26th, which drew over 500. This conference formed the decision-making structures of 15 Now nationally, and decided to push forward collecting signatures for a charter amendment in Seattle.
Following this historic event both for 15 Now in Seattle and for the left nationally, Socialist Alternative members developed perspectives for struggle in the US around income inequality and other points of anger for working people. In addition to hundreds of actions demanding minimum wage increases, various other issues have triggered recent protests. In the first few months of 2014, we've seen protests and direct action against environmental destruction, gender oppression, deportations, and police brutality among other issues.
To put this in context with the fightback forming across the globe against inequality, we began our assembly with a session on international perspectives. Peter Taaffe, general secretary of the Socialist Party in England & Wales, led this session.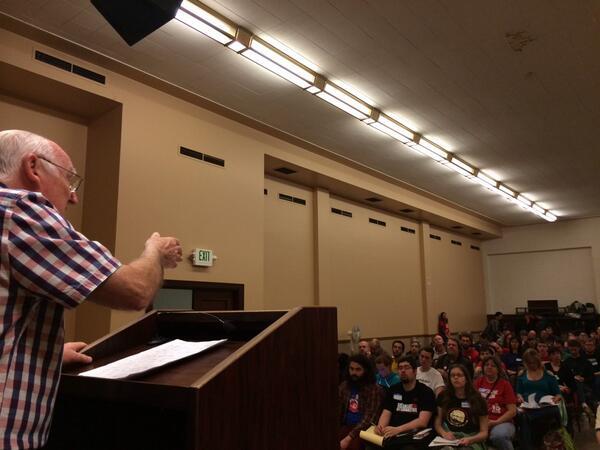 The final hours of the assembly focused on putting our analysis into strategies for building working class politics in 2014. On average more than one person has joined Socialist Alternative each day this year.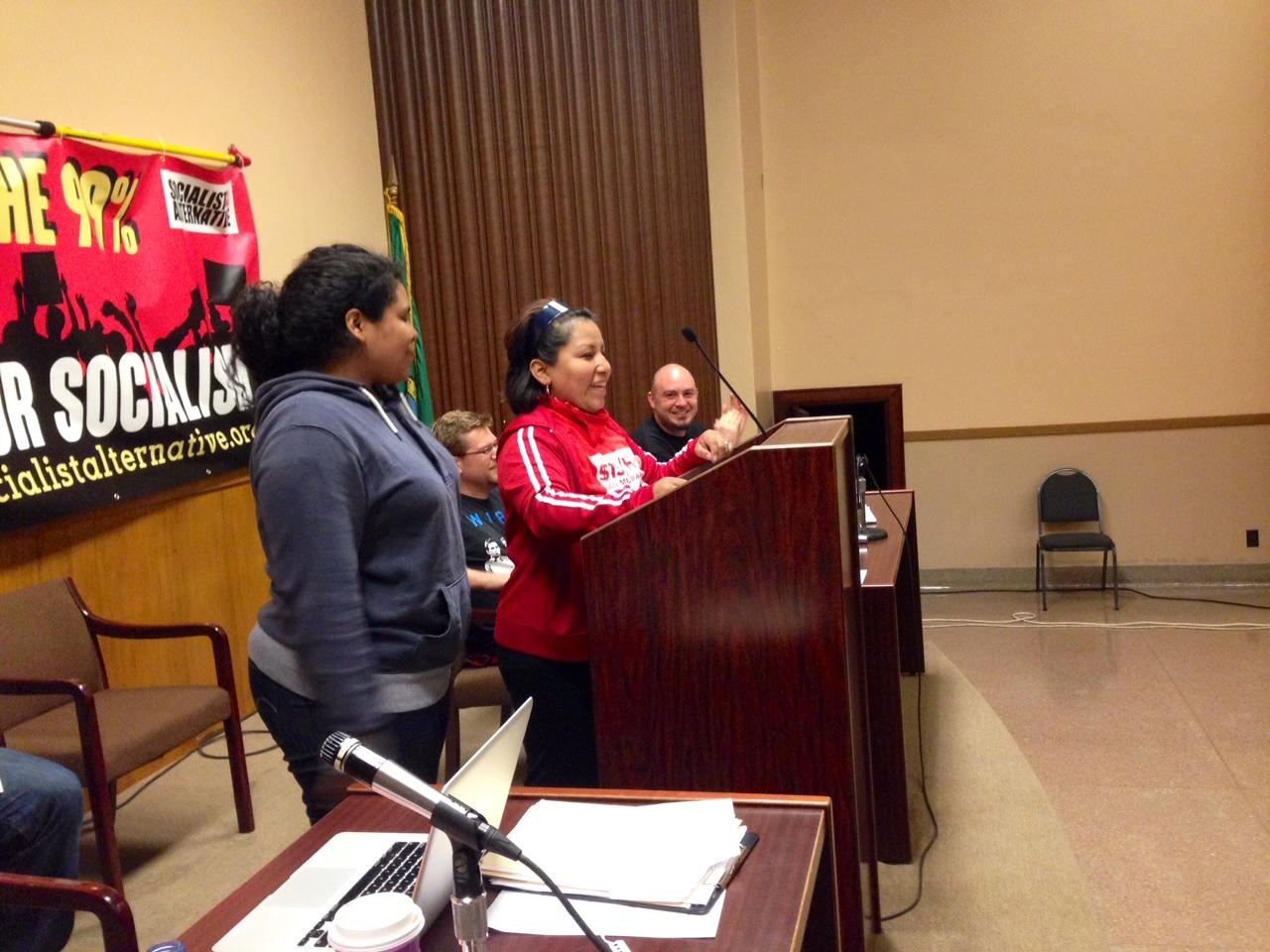 The Bay Area is perhaps the fastest growing group of Socialist Alternative in recent months. Erin, a member from Oakland, told the assembly "Every day my inbox gets new people in the Bay Area looking to join."
Jess Spear, from Seattle, motivated the role of socialists in the next major day of action in the US, "May Day is a chance to raise hell and talk with those fed up with the Deporter in Chief."
You can support the work of Socialist Alternative today by joining or donating.