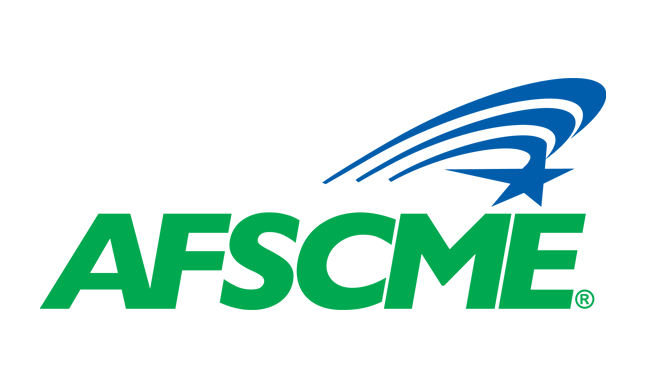 Michelle Sola, member of Boston Socialist Alternative, is helping lead a union drive at The Arc in Westwood, MA, a day program for adults with developmental disabilities, where workers recently voted 58% to join AFSCME. Elan Axelbank interviews Michelle on the state of the campaign and what sort of union they want to form.
What's your job like?
I work as a Program Coordinator in a day habilitation program for adults with developmental and intellectual disabilities. My coworkers and I design and implement individualized support plans, lead group rooms, and teach social skills and activities for daily living. After 18 years, I have held every single direct care position in this program and am deeply committed to serving our clients.
As experienced and dedicated direct support staff at a day program, my coworkers and I work closely with our program participants, who attend 30 hours a week. This means we are uniquely situated to speak to what is and isn't working in the day-to-day functioning of the program. It also means we have the responsibility to advocate on behalf of the program's participants when there are issues that could compromise our ability to continue to provide them with exceptional support.
Why are you and your coworkers fighting to form a union?
Our jobs have changed dramatically over the years, as have the demographics of our participants. Our longtime clients require more medical management and hands-on assistance as they age and, over time, the complex physical and medical needs of the individuals we serve have increased. This has resulted in some serious ongoing challenges and management has not responded to the increased demands.
Our staff-to-participant ratio has not changed. There are ongoing issues with the facility, improper equipment, and a lack of basic supplies. We've had more injuries from the steadily increasing amount of lifting we have to do and management discontinued light duty for injured workers years ago. Also, the greatly increased levels of direct care have made it extremely difficult to find time to keep up with our ongoing case management responsibilities. We've brought these and other serious concerns to management for years but have received no practical support or answers that led us to expect these issues would be addressed in any meaningful way. Instead, they grew more pressing each year.
Then last year, management closed down one of our group rooms and dispersed the program participants across the remaining ten rooms, increasing our already extensive workload. This was one of the last straws for us.
A group of us started meeting after work. We began to realize we were each other's primary source of support in the workplace and that we were capable of making positive changes by working together. We came up with a more carefully considered proposal and won the reversal of some of the worst components of the consolidation. In these meetings, the word "union" began to come up, and a few weeks later we started collecting cards. Within two weeks, we reached 65% and filed a petition.
If we and the services we provide aren't respected, the program suffers. If we're not protected, neither are the individuals we are honored to serve. This is why we're forming a union.
What sort of things has the company done to fight the forming of a union?
Management got word that union cards were circulating two days before we filed, and came out forcefully against the organizers. Ever since, they've been holding captive-audience meetings in the middle of the workday and we have had middle management hand out anti-union flyers to every worker individually. We were all getting called into the office and questioned about our involvement in the drive.
Management hired a union busting "labor educator" who walked the halls all day every day monitoring our activity and almost daily handing out flyers full of lying, anti-union propaganda. We did some research and found that he was lying about his name and that he charges between $1,500 and $2,000 a day. Meanwhile, we just went through a group room consolidation, supposedly due to a lack of funds, and management refuses to keep basic protective equipment in stock like latex gloves.
Management's biggest attack was when they tried to break and divide the bargaining unit, claiming to the NLRB that Program Coordinators, my position, are actually supervisors and therefore couldn't be in the union. Mind you, 9 out of 10 Program Coordinators are pro-union.
Three Program Coordinators testified before the NLRB and they ruled in our favor. This wasn't just a victory for the workers, but a complete censure for management. The decision stated that management had failed to prove a single one of their claims, and we were free to move on to confirming our supporters and getting out the vote. Management tried to convince the other workers that we have different interests from the other workers since we make more money, but we simply responded, "We have no problem with you all making more money. Let's form a union and fight for it."
The vote was held on February 28, and we won with 58% of workers voting yes!
As a new union member how do you think we can rebuild a fighting labor movement?
Throughout this campaign, our core organizing group insisted on using bold tactics that best fit our particular circumstances. Back in 2008 we went through a union drive with SEIU that ended in a tie, which many of us believed to be largely due to SEIU forcing us into what felt like their standard, prepackaged campaign plan that actually alienated a large number of our coworkers at the time. Throughout this campaign, we've constantly emphasized that WE, the workers, will be the union.
We're going to build an active union membership, steered democratically by rank-and-file members. We're ready to stand together to make bold demands of management and not let the recent timidity of the labor movement hold us back. We plan to form connections with other union and non-union workforces in human services and build our power as workers in this industry and advance disability rights.
Rebuilding unions as worker-led organizations is crucial to fighting back against escalating attacks from our bosses and the 1%, and replacing the out of touch and overpaid existing leadership of most unions. We can rebuild a fighting labor movement and, as a socialist, I'm ready to do my part.