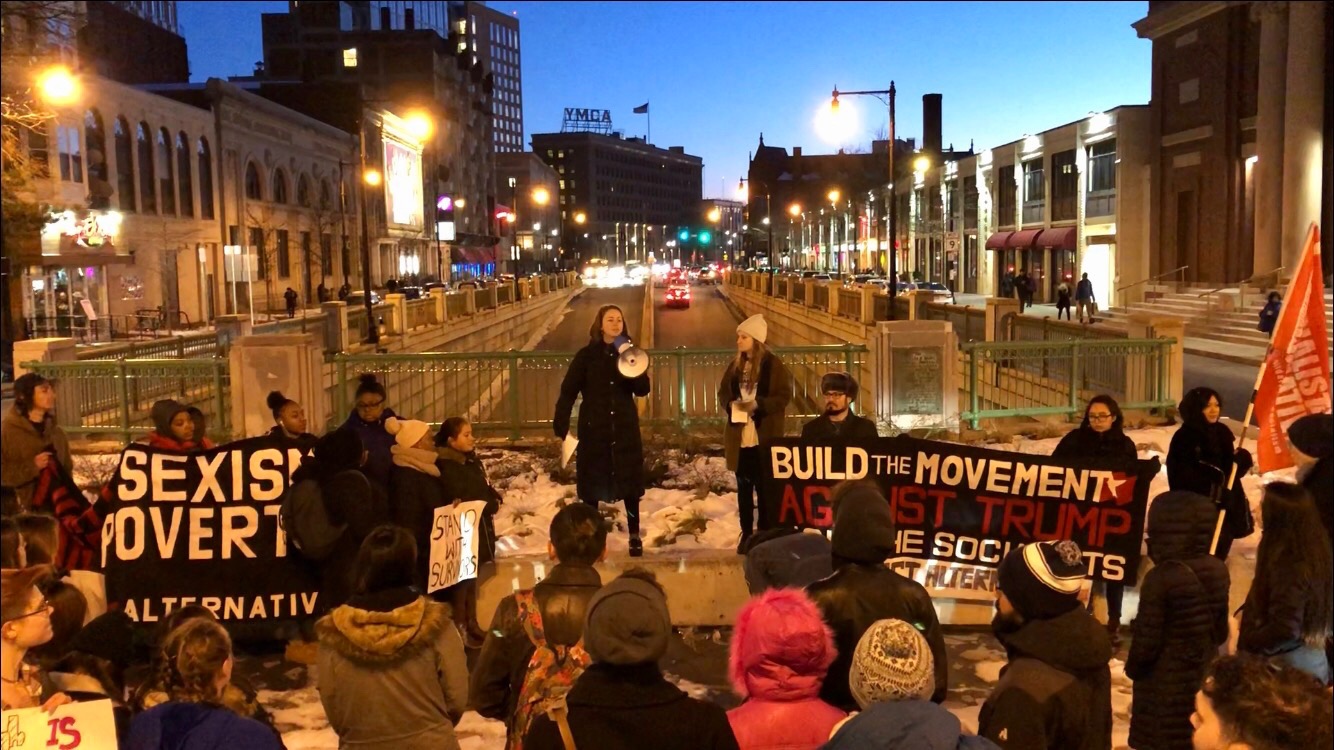 During February and March, the Boston branch of Socialist Alternative focused our work on the women's movement, growing out of the explosive #MeToo movement and the exciting women's marches of the past two years. We launched a Socialist Feminist Discussion group to bring together people interested in discussing the limitations of establishment feminism in producing real results or real gains for the vast majority of women, as well as connect the dots between the struggle for women's liberation and the struggle against capitalism. This group met three times, discussing  #MeToo and the harassment faced by working class women every day in their workplaces. We also discussed sexism's intrinsic links to capitalism, and the need for a new women's movement that fights for concrete gains for all women, not just superficial reforms or improvement in the situation for a select few.
These discussions culminated in an organizing meeting to plan a Take Back the Night march against sexual violence and harassment, rape culture, and gun violence. For too long it has been unsafe for women to walk alone at night, and this demonstration was to celebrate International Women's Day, as well as show that enough is enough when it comes to violence against women. Despite freezing temperatures, the rally was extremely energetic; speakers talked about the connections between racist police brutality and sexism, the anti-gun violence movement, the need for a $15 minimum wage, and how all of this relates ultimately  to the fight against capitalism. We put forward concrete demands, and they were met with enthusiasm by the crowd. These demands were:
End Workplace Harassment – A Union for All Workers!

Free Reproductive Care – Medicare for All!

End the Violence – Stop the NRA!

Stop the Deportations – Drive Trump Out!

$15

Minimum Wage for ALL!

Fund Affordable Housing – Tax the Rich!
Our success in Boston shows that women are fed up with the lip service being provided by the establishment when it comes to their health and safety, and the health and safety of others. Enough is enough!