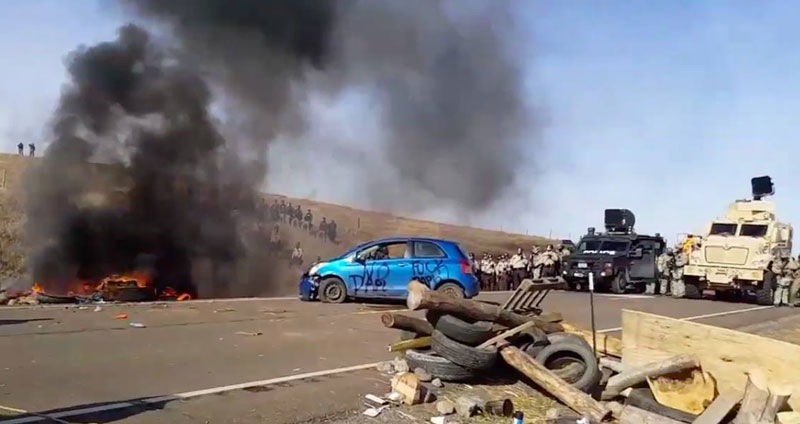 Yesterday, October 27, militarized police cleared out the protest camp and arrested protesters who are defending their rivers and land – including the Sioux Tribe's sacred sites and ancestral burial grounds – against the Dakota Access Pipeline. Over 100 tribes have come together to fight back against this corporate encroachment.
Join us in protesting the Wells Fargo building in Berkeley, one of a long list of banks responsible for funding the pipeline companies to the tune of $467 million.
Facebook Event here
Capitalist expansion and the corporate drive for profit have caused untold suffering for native peoples throughout U.S. history, and recent police aggression reveal once again who's side the state is on. Join us to protest this government action carried out for big business.
Native speakers have been invited.
SOLIDARITY WITH STANDING ROCK!
FIGHT CORPORATE GREED!
EVICT THE REAL TRESPASSER: BIG OIL!
GREEN JOBS NOW!
Friday, October 28, 2016
5 – 6 p.m.
Wells Fargo Bank
2144 Shattuck Ave
Berkeley, California 94704