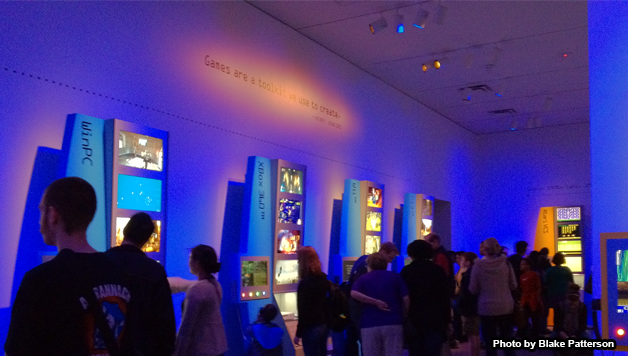 Harassment of women in the video games industry, on- and off-line, has reached new lows with the recent GamerGate campaign.
Games developer Zoe Quinn was accused by her ex-partner of sleeping with journalists in exchange for favorable coverage. Despite the private nature – and falseness of these accusations – Zoe Quinn quickly became a target of harassment, involving the circulation of private photographs and personal details including home address and phone number, the harassment of friends and family, and multiple death and rape threats. Soon, Zoe Quinn felt unsafe in her own home.
This hate campaign also expanded to include others, including feminist media critic Anita Sarkeesian. Earlier in 2014, Anita had produced a series of YouTube videos covering how women are portrayed in video games. This led to online harassment, but later, emboldened by GamerGate, it got worse. Like Zoe Quinn, Anita Sarkeesian was threatened with murder and rape, and driven out of her home.
In mid-October, she cancelled a planned speaking engagement at Utah State University after anonymous messages, claiming to be from a student, said that if the event went ahead, they would carry out "the deadliest school shooting in American history." Others, such as games developer and commentator Brianna Wu, have faced similar treatment. Disgracefully, Utah police also told Sarkeesian that, given the state law allowing college students to carry guns on campus, they could not protect her or the audience.
This campaign sought to justify its harassment by claiming to speak out against cronyism in games media, but these concerns have been completely overshadowed by attacks on vocal women. This process has been adopted and encouraged by prominent reactionary figures. The Twitter hashtag "gamergate" was coined by conservative actor Adam Baldwin who, earlier in 2014, claimed that marriage for LGBT people was comparable to incest. The American Enterprise Institute, the right-wing think tank, which was particularly influential during George W. Bush's presidency, recorded a series of videos justifying video game misogyny.
GamerGate activists have also concentrated many attacks on the relations between video game journalists, critics, and independent developers such as Zoe Quinn. They have focused far less on examples of journalists and reviewers gaining from relations with the huge video game development studios. Grand Theft Auto IV, currently the best-rated video game of all time with an average review of 98/100 (Metacritic), was reviewed by journalists at an all-expenses-paid four-star spa resort over the course of four days. The game reached sales of $500 million in its first week of distribution in 2008. Earlier in 2014, selected journalists reviewing Ubisofts' Watch Dogs were given complimentary Nexus 7 tablets. Gaming software sales in the U.S. for 2013 totaled $20.5 billion, almost double North American movie theater revenues that year.
Video games have the potential to immerse gamers in stories and situations more richly and on more levels than other comparable media. Cultural criticism such as Anita Sarkeesian's is absolutely essential to developing that potential, and it should be welcomed by video game makers, journalists, and gamers alike. Silencing and denigrating thoughtful voices such as Sarkeesian's and Quinn's – whose most famous release, Depression Quest, tells the story of coping with mental illness – will only diminish the future quality of video games.
The fact that GamerGate has primarily targeted women and attacked them through sexualized means underlines the extent to which sexism is a feature of society today. Alongside movements such as Carry That Weight – currently rocking campuses across the U.S. – developing a critique of games and entertainment in general is an important part of fighting for a world free from sexism.