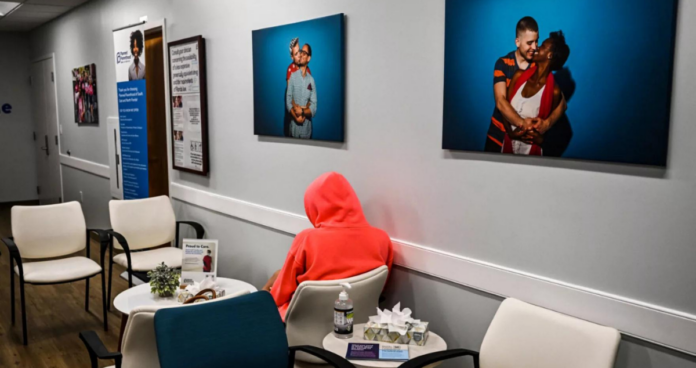 The overturning of Roe v. Wade in June of 2022 was an unprecedented step back for women's rights and reproductive rights. In a move completely counter to mainstream beliefs about abortion access, the Supreme Court overturned decades of precedent and turned back the clock on a fundamental human right.
A year and a half later, the state of abortion access in many parts of the country is truly bleak. There are now 21 states that have enacted abortion bans or restrictions on the procedure of some kind since last summer. Many of these have total bans or six-week bans that are tantamount to total bans. Four more states have six-week or total bans currently pending in the courts.
Nine of these states with highly restrictive abortion laws have no exceptions for rape or incest.
The Preexisting Crisis
For many, the overturning of Roe felt like a profound before and after moment for reproductive rights. But in another way, this especially bold attack on our rights was just a break in a dam of continuously hemorrhaging access to reproductive care. Even before Dobbs v. Jackson Women's Health Organization, abortion was far from accessible. In 2019, six states where abortion was legal still had only one abortion clinic. 
Both before and after Dobbs, there have been many people in "safe" states where abortion is legal who have struggled to access to abortion care. Even blue states like Massachusetts have "abortion deserts" where the procedure is still highly inaccessible, with the nearest provider several hours away in areas with little or no public transportation. Access to transportation, childcare, and time off work are prohibitive factors for people in need of abortion care all over the country.
The New Normal Post-Dobbs
Before Dobbs, the average person in the U.S. was 25 miles from an abortion provider, according to one researcher. Less than 1% of the country's population was 200 miles from a provider.
As of April 2023, 14% of the U.S. population is now more than 200 miles from the nearest abortion facility. The average American is 86 miles from a provider. What many categorized as a problem mostly for those living in rural areas is now also a major issue in cities across the South and elsewhere.
And, the conservative attacks on our rights are not over. In Texas, for example, six counties so far have passed "travel bans," laws prohibiting abortion-related travel to other states. This is on top of the state's already draconian abortion law, which allows private citizens to sue anyone who provides or "aids or abets" an abortion after six weeks of pregnancy.
Medication abortion, a regimen of two pills referred to as "the abortion pill," has been a lifeline for people living in states with existing bans, or even states where abortion is legal but there are too few providers. While medication abortions still remain a reliable alternative for those who chose it, a recent decision by the 5th US Circuit Court of Appeals has paved the way for the highly reactionary US Supreme Court to take a decision dramatically limiting access in 2024. 
Crisis pregnancy centers may be stereotyped as a Bible Belt mainstay. But in reality, these scourges exist in all 50 states: fake medical clinics where Christian extremists endeavor to dissuade vulnerable pregnant people from having an abortion until it's too late.
These attacks on reproductive freedom coincide with – and are helping to drive – gaps in the maternal care system that are making it more dangerous to carry a pregnancy to term.
One researcher said this summer that 36% of counties in the US are currently maternity care deserts, areas without any obstetric care facilities or providers. People of color, those who are low income, and those in rural areas are most likely to not have access to maternal care. In Alabama alone – a state which already has one of the highest maternal mortality rates in the US – three hospitals have stopped delivering babies in the span of the past two months.This has left two counties, both with predominantly Black populations, without any birthing hospitals.
OB-GYNs and maternal-fetal medicine practitioners are leaving states with abortion bans, prompted by fears of criminal charges, steep fines, or the loss of medical licenses if they misinterpret murky legal guidelines. Fewer medical students are selecting OB-GYN residency programs in those states. This affects an array of non-pregnancy-related healthcare ranging from cervical cancer screening to treating urinary or menstrual issues.
Pharmacies' pre-emptive removal of mifepristone off the shelves in anticipation of a legal ban not only impacted patients seeking medication abortion but who take the drug for uterine tumors and Cushing's syndrome.
Reproductive rights are inextricable from healthcare as a whole, and the crackdowns aimed at abortion rights have resulted in a much broader deterioration of women's healthcare across the board that constitutes a growing emergency.
How To Fight Back
The movement for abortion access has seen successes where abortion has been on the ballot, with voters in some states either thwarting attempts to codify abortion bans in state constitutions or voting to enshrine the right to abortion in them. It's clear that if it were up to ordinary people in the US, abortion would be accessible to those who need it.
Still, the self-appointed leaders of the abortion rights movement have wholly shirked their responsibilities to working women and failed again and again to truly fight for what's needed. In the immediate wake of the Dobbs decision leaking last spring, Democrats and traditional women's organizations like Planned Parenthood and NARAL completely failed to mount any sort of significant fightback. While political leaders could have pushed for mass protests and coordinated major workplace action – the only thing that could have reversed the Supreme Court's decision – Democrats instead cynically used this historic attack on bodily autonomy as a fundraising tool, gleefully informing Republicans that the right had just cost themselves the midterms.
The National Organization for Women, or NOW, has already endorsed Joe Biden for president in 2024, citing the "threat to abortion rights." It's a dark twist that the president who saw Roe overturned during his term and made only token efforts to prevent it is now the chosen candidate of the mainstream pro-choice movement. While the right is on the offensive against abortion access, the traditional women's movement is nowhere to be found.
To the ruling elite, the question of whether abortion is legal or not is a tiny puzzle piece in their cold political calculation. For members of the working class, it is often a question of life or death. The Democrats have proven they'll do little more but stand aside and watch while Republicans continue to strip abortion rights away. Only a mass movement that's based in and led by the working class can adequately fight for change.
To build the sort of movement that's needed, we need a full break from the Democratic Party. Unions, progressive groups, and workers and students of all backgrounds should come together to form the basis for a new, independent political party that would be willing to stand up against the right and fight for the change we need.
We don't have time to wait around for the traditional women's organizations to point toward a fight. These organizations and their predecessors, in the earlier days of a radical women's movement that won abortion rights, were once built from the ground up by ordinary women – students, mothers, and working-class activists. We will need to replicate this, armed with lessons from the past 50-plus years of struggle as well as fights internationally, in an all-out, unapologetic fight for free, safe, and legal abortion. The state of abortion rights in the US today is unacceptable, and no one in the political establishment is coming to save us.