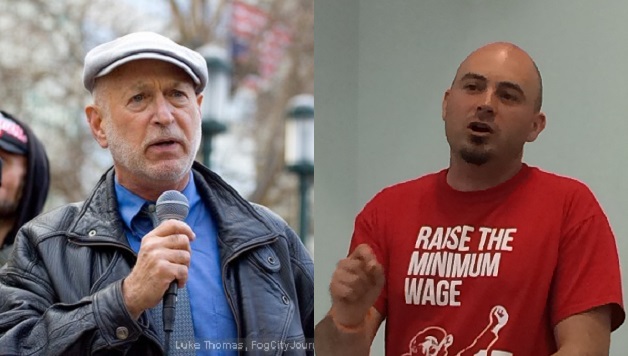 Fight for a $15 minimum wage in the Bay Area
SPEAKERS:
Ty Moore     2013 Socialist Alternative candidate for Minneapolis City Council
Dan Siegel     Independent candidate for Oakland Mayor and $15 supporter
Erin Brightwell     Founder of Campaign for Renters Rights and local Socialist Alternative organizer
In November last year Socialist Alternative broke through into national politics when its candidate Kshama Sawant won nearly 100,000 votes in a Seattle city council election that made her the first Socialist representative there in 100 years.
Sawant was elected by fighting for a $15/hr minimum wage. In January Socialist Alternative and Sawant launched 15 Now to pressure City Hall to pass legislation for $15 in Seattle. This month the mayor and city council unanimously passed a $15/hr minimum wage. This was a historic victory that continues to have national repercussions.
Come hear how socialists won $15 in Seattle and what we can do to challenge inequality and build a grassroots socialist movement here in Oakland and the Bay Area.
SATURDAY, JUNE 28th
3 pm
Oakland Main Public Library
125 14th Street
Oakland CA 94612
The Oakland Public Library does not endorse or advocate the viewpoints of meetings or meeting room users.