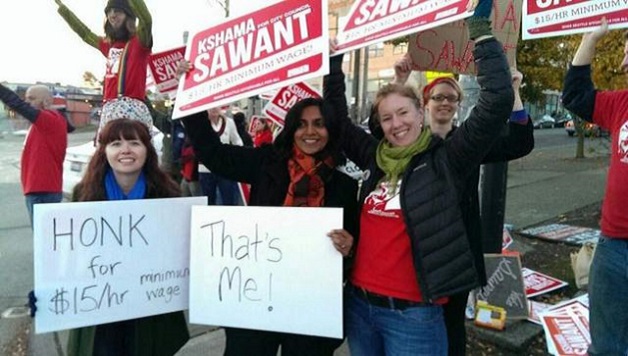 Dear Friends and Supporters,
I'm writing today to ask for your support. Our historic election to the Seattle City Council was a tremendous victory for working people and progressive change in Seattle. This victory is all of ours. From the volunteers that spent hours door knocking to the people who donated to our campaign we are all responsible for sending a powerful message to the corporate dominated political establishment that enough is enough, we demand change.
Unfortunately running for office isn't cheap. My grassroots campaign took no corporate money and instead relied on hundreds of everyday working people to make small donations and volunteer their time. Seeing we had a historic opportunity to win, we went into debt to finance an all out final push. Unfortunately, my campaign still has more than $10,000 in debt left and the legal deadline to retire that debt is the end of April.
For those of you who did not donate during the election campaign, now is your chance to contribute. For the many who already did, I thank you for all your support and sacrifice and ask you to dig deep one last time! Organizations and individuals can contribute up to $700. A generous contribution of that size or any other size would be enormously appreciated by me and by my campaign.
Together we have shown how a grassroots, working class campaign can take on – and defeat – big corporate money. This is all the more important given the recent ruling by the Supreme Court removing the limit on individual donations in federal elections. This will burst open the floodgates, releasing a tsunami of corporate cash into elections. Please join together with me one more time to raise the remaining $10,000 we need by the of April to pay back our hard-working staff and supporters who saw the need to go all out to win and have waited so patiently to be paid back for their loans.
Thanks again for your support!
In Solidarity,
Kshama Sawant