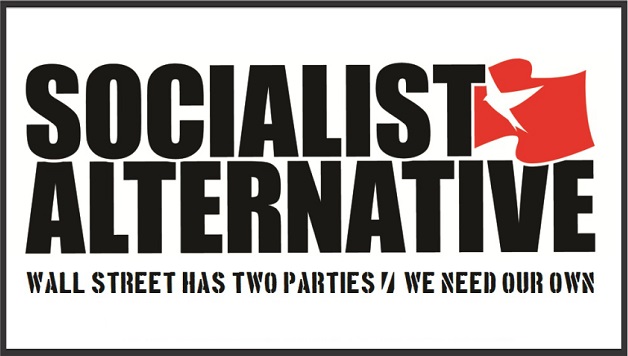 Socialist Alternative representative Ramy Khalil debated Tea Party leader Keli Carender on Pacifica-affiliated 91.3 FM KBCS Voices of Diversity program on July 21, 2010. Listen to the recording here:
[Recording no longer available on the KBCS website, but see an excerpt in the video clip below.]
[youtube id="DX7yV0yOg7E" width="620″ height="360″]
A full 2-hour video of the debate was filmed by ©Alexander R. King www.arkphotos.com
---
DEBATE PARTICIPANTS:
RAMY KHALIL
Ramy Khalil is a regular contributor to Justice, the newspaper of Socialist Alternative. He has been an activist in the Amalgamated Transit Union Local 587 and a leading organizer of mass protests against war and budget cuts to education and public services. He is currently pursuing a master's degree in U.S. history, and his articles appear at SocialistAlternative.org.
KELI CARENDER
Keli Carender has been with the Tea Party movement since the beginning. She was leading Tea Party rallies in Seattle in early 2009 before there even was a national Tea Party movement. She has been featured in The New York Times and on National Public Radio. Earlier this year she won the $3,000 Town Hall Award from the Sam Adams Alliance for challenging Democratic Congressman Norm Dicks on healthcare at a town hall meeting. Keli currently researches and writes for www.statebudgetsolutions.org, and is a staff member at Tea Party Patriots. Well known as "Liberty Belle," she blogs here.
Read a full report of the debate that took place at the Northwest Socialism Conference on May 8, 2010 in Seattle.