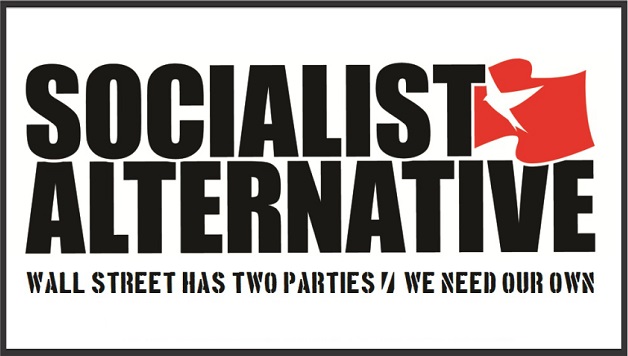 This fall, Socialist Alternative sponsored a nation-wide speaking tour by Bart Vandersteene, a leading European youth activist against war and racism. Vandersteene is also a member of Socialist Alternative's sister organizations in Belgium, Linkse Socialistiche Partij/Mouvement pour une Alternative Socialiste. He spoke about how democratic socialism could serve as a realistic alternative to a capitalist world torn by war, racism, sexism, environmental destruction and poverty.
Vandersteene spoke at universities, community colleges, high schools and communities across the country. The tour corresponded to the start of the school year, helping make Socialist Alternative's annual campus outreach drive a major success. Vandersteene's tour was followed by public meetings on the intensely debated topic of whether the Democrats are a viable alternative to Bush.
20 public meetings were organized in Oberlin OH, Minneapolis, Boston, New York City, Stony Brook NY, Salt Lake City and Seattle attracting a total of 735 people. Vandersteene attracted the largest crowds at the University of Minnesota with 90 people, 86 at Harvard University, and 120 at Boston Latin High School in Boston, MA. 21 new members joined and became active with Socialist Alternative as a result of the speaking tour and the campus outreach drive.
Despite the high costs of the speaking tour, all the necessary funds were raised through donations, literature sales, speaker fees and subscriptions to Justice. In the future, Socialist Alternative looks forward to sponsoring more speaking tours featuring prominent international activists and members of the Committee for a Workers' International, the international socialist organization in 37 countries with which we are in political solidarity.