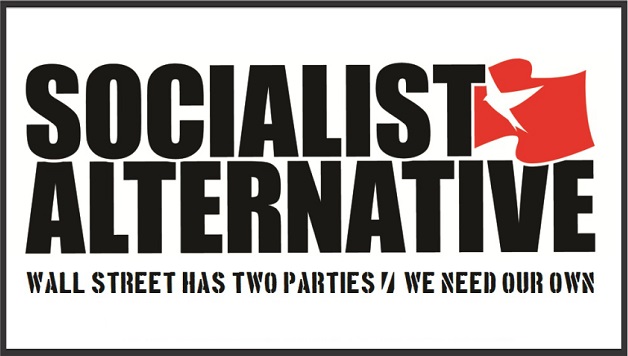 The Bush Administration has placed hundreds of thousands of soldiers in the line of fire in Iraq to increase U.S. corporations' control over the oil-rich region. And with unemployment and poverty on the rise as the economy continues to stagnate, there is an urgent need to build a mass movement to stop Bush's right-wing, corporate agenda.
That's why Socialist Alternative is building across the country for the national demonstration in Washington D.C. on October 25th to demand that the troops be brought home immediately and that we spend money on jobs and education, not war.
We are also sponsoring a nationwide speaking tour with Bart Vandersteene, a leading European activist on the frontlines of the movements against war, racism, and capitalism. Bart will give an eyewitness account of the recent gigantic anti-war movement and workers' strikes that rocked Europe. His speaking tour will play an important part in re-popularizing socialist ideas on college campuses and in communities across the country.
But we need your help to raise $4000 for these important campaigns. In addition, we recently had to spend $1100 updating our computer system in order to continue publishing Justice. Socialist Alternative has no big business backers – we rely on the donations and active support of working people and young people like you. Any donation you can give helps – $5, $20, $100 or even $1,000 if you can.
It is also important for Socialist Alternative branches to integrate fundraising into all of our political work. The speaking tour will provide great opportunities to sell socialist literature, ask supporters for donations for the October 25 occupation protest, and pass around donation jars at public meetings. We also should ask for $1 or $2 for a copy of Justice and ask every interested person to get a subscription.
Please send checks payable to Socialist Alternative to PO Box 45343, Seattle, WA 98145.