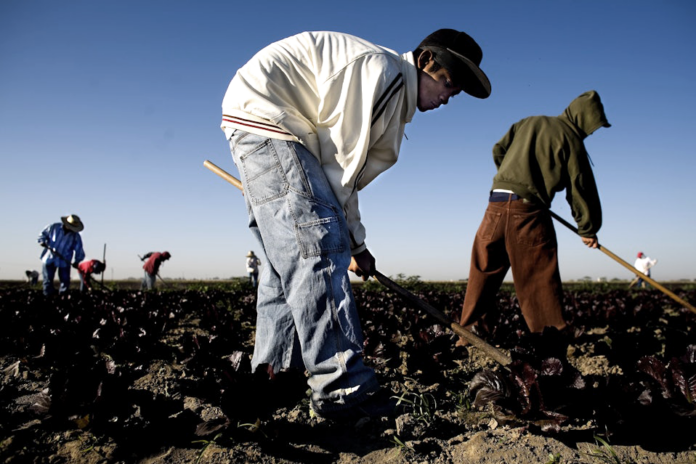 Child labor has been on the rise since at least 2018. The recent New York Times article ignited a firestorm that has led the Biden administration to create a task force within the Department of Labor as an attempt to deal with this crisis. However, the reasons these children are being exploited is due to a lack of government oversight to begin with. The Department of Health and Human Services has failed to keep proper records of unaccompanied minors as they are placed with sponsors quickly to try to get them out of shelters. Only a third of these minors have any follow-up after placement with a sponsor, and even that limited support ends after a few months.
Hyper-exploitation Of Child Immigrant Labor
This is a crisis of poverty and immigration. Families and unaccompanied minors are fleeing desperate situations in Latin America to find only different conditions of desperation in the States. All families in the US right now are experiencing the pressures of our current economic crisis, from high inflation and the cost-of-living crisis, to the ending of the child tax credit and the rollback of the COVID social safety net leaving many without access to food stamps and Medicaid benefits. While many minors who haven't migrated are being put in situations where they have to work, many more immigrant minors, with or without their family, are forced to take up work once they arrive in the States, sending money back to their families in their home country or just to afford to survive in America. US immigration policy – under Trump and continued under Biden – criminalizes border crossings. The threat of deportation still hangs over the heads of immigrants and their families. With this stress, many unaccompanied minors also have debts accrued from their border crossing due to fees owed to those who helped them cross the border and additional money owed to their sponsors once they have been relocated out of the government's custody. 
This has led many children to take up jobs in very dangerous industries like meat processing plants, commercial bakeries, and construction. These children – some as young as 13 – work upwards of 14-hour shifts doing jobs that are classified as too dangerous for anyone under 18. While these jobs are difficult for any worker, these children must balance their school course load and full-time employment with the additional stresses of worrying about their families back in Latin America and knowing they are already burdened with debts they must pay. Some of these children are forced to drop out of school, many of which drop out unnoticed due to the lack of HHS oversight into their care once placed with a sponsor, if their sponsor enrolled to begin with.
As inflation continues to rise, especially with increases in rents, children and their families are forced to find ways to make ends meet, regardless of whether these survival methods skirt that law. While it is illegal for children to be working in these jobs, the bosses use these desperate circumstances to exploit these minors who are just trying to survive. With the Great Resignation, many sections of the working class no longer accept poverty wages which leads companies to look for workers who will accept these conditions as a way to continue to keep wages low and produce higher profits. Many immigrant children fit this role perfectly due to their need to assist their families back home and pay down their debts to sponsors here in the States. 
This Is A Fight For The Labor Movement
While this crisis is one of true desperation by these children and their families, it highlights the overall weakening of the US and Latin American labor movements. Almost a century ago, child workers and their families fought for an end to child labor and guaranteed education for all minors. This fight was won through mass action, with child workers and their families going on strike and protesting the intense conditions they were being forced to labor under. The bosses are not interested in enforcing labor law, especially when it comes to the hyper-exploitation that comes with migrant labor. The US labor movement must organize to protect all workers and that means fighting back against these trends of increasing child labor. If an injury to one is an injury to all then workers must stand up for these children and demand that they have adequate resources, safe sponsorships, and the ability to go to school and learn, not work as if they were an adult. 
While it is positive that the government is taking some action due to public scrutiny from the media, it will not solve this crisis. A lack of government oversight and the continuation of brutal immigration policies that set up immigrant workers for hyper-exploitation has led us to this situation. It will take courageous strike action from these child workers and their families, joined by the masses of organized labor, to win back what had been won a century ago. These children's desperation cannot be used by the bosses to continue to exploit them. Workers should fight for guaranteed education for all minors, resources for unaccompanied immigrant children like food stamps and stipends, and for a process within HHS that actually protects children, not simply pushes them through the system.