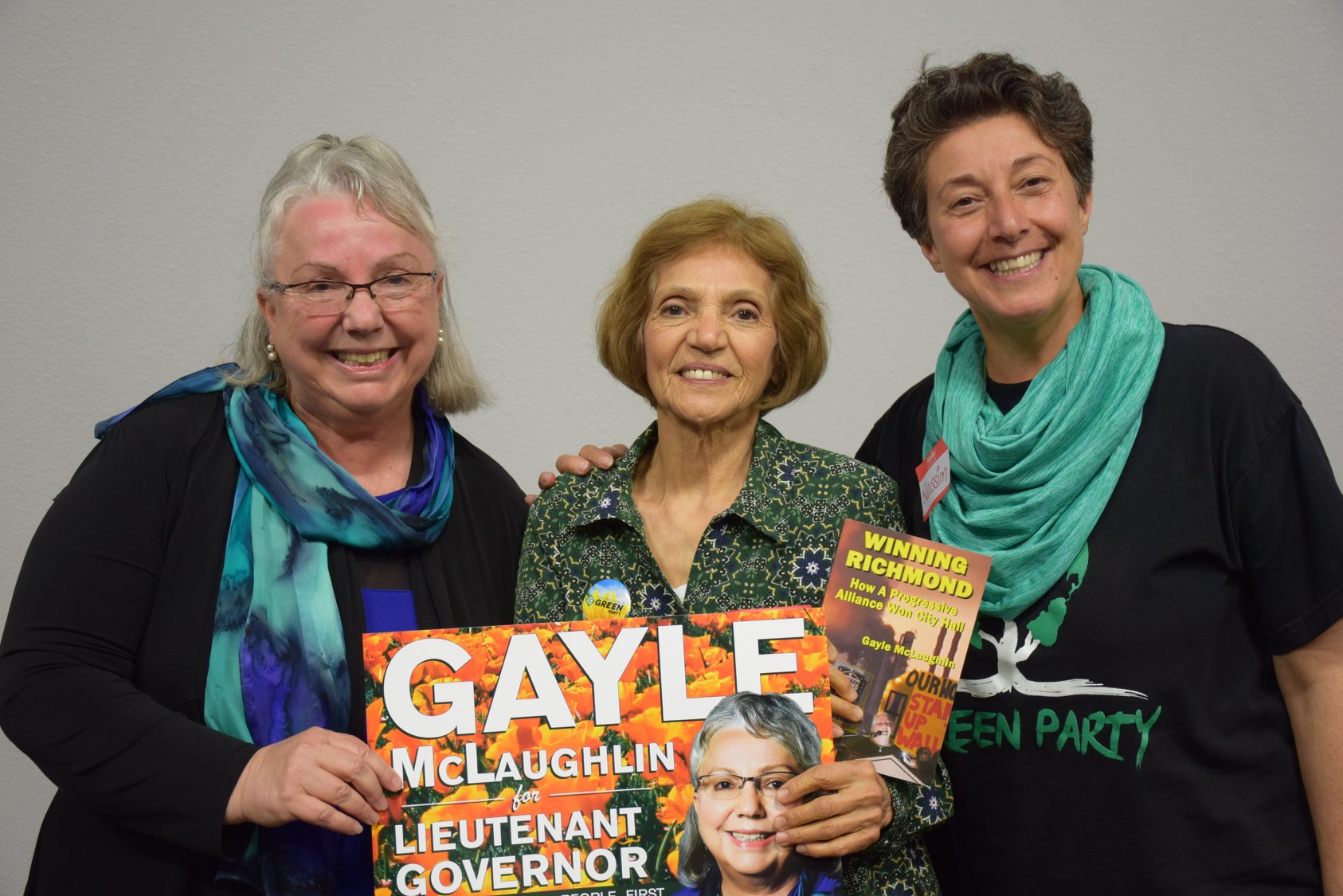 The midterm elections are being framed by many as either a fight for or against the Trump administration. The Democratic establishment however continues to fight for something right in the middle, shunning and even trying to force out more progressive candidates (although progressives in a number of states won primaries). The GOP hopes to maintain its majority but struggles to keep control over their Trump-like candidates across the country who, like  Trump, can be unpredictable.
The question that is beginning to be posed more broadly for those of us on the left is whether it makes more sense to run inside the Democratic Party or as an independent? We in Socialist Alternative are sympathetic to those who want to fight Trump and the right wing within the Democratic Party, but Bernie's treatment in 2016, plus the accomplishments of Kshama Sawant in building movements that win change in Seattle, show that working people need independent candidates as a step toward a new party of working people. Two independent campaigns worth
paying attention to are those of Tim Canova in Florida and Gayle McLaughlin in California.
Tim Canova – Florida
In April, Tim Canova made a bold announcement that he was leaving the Democratic Party and would continue running for congress in Florida as an independent, challenging the notorious Debbie Wasserman-Schultz.  Wasserman-Schultz was catapulted into the national spotlight in the 2016 Democratic Party Primaries when she was exposed for helping to rig the primary in favor of Hillary Clinton over Bernie Sanders.
Like Sanders, Canova often cites Wasserman-Schultz's insidious financial backing from big pharmaceutical corporations and payday lenders. In a three-way race going into the general election, Canova's run in South Florida is a long-shot and unfortunately his program falls short of Sanders'. But defecting from the Democratic Party to challenge a powerful party insider is a very exciting development in the ongoing debate about building a party to the left of the Democrats that fights for Medicare for All, ending for-profit prisons, and taxing the rich.
Gayle McLauglin and the Richmond Progressive Alliance
The most advanced local coalition for independent politics in the country is the Richmond Progressive Alliance (RPA) in California. Gayle McLaughlin, former RPA mayor of Richmond, is campaigning for lieutenant governor. The RPA organized a massive fightback against Chevron's dominance of Richmond, raised the minimum wage, and fought to expand rent control while McLaughlin served as mayor. McLaughlin has extended a call for organizing progressive alliances across California based on rejecting corporate money, advancing Medicare for All, repealing the Costa-Hawkins law that limits rent control, taxing the rich and oil corporations, and to build a statewide coalition to
advance independent politics.
McLaughlin has the backing of DSA and Our Revolution, and is running against a who's who of the Democratic Party establishment, all of whom are funded by corporate developers and big business interests. In California's non-partisan primary elections, McLaughlin must come in the top two in the June 5 primary or she will be knocked out. While a fierce battle would have to be waged in order for her to make it to the next round, McLaughlin's campaign as well as the new progressive alliances in several cities are helping lay the ground a for a viable California-
wide party to the left of the Democrats.
As the energy behind the recent strike wave in "red states" across the south shows, there is a real discussion happening nationally around what political force would be needed to combat the corporatization of public education, attacks on union rights, and Trump's massive tax cuts while big corporations make
record breaking profits. Our Revolution and the DSA have energized thousands across the country and internally continue to debate their ability to pull the Democratic Party to the left. McLaughlin, Canova and others'
independent challenge can play a valuable role in this debate by offering a viable left alternative, connected to advancing grassroots movements and to continue a political revolution against the billionaire class.