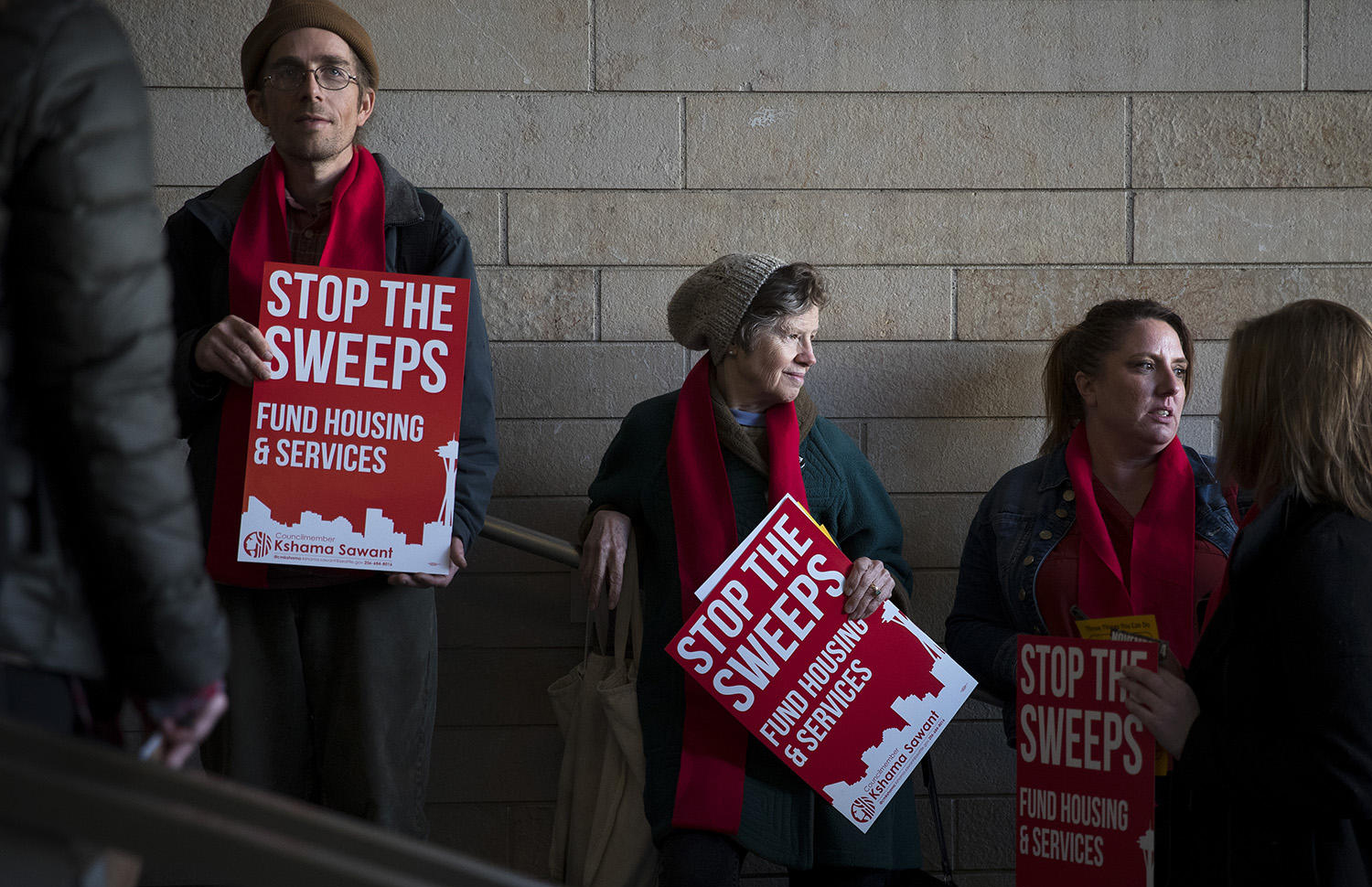 Every day in Seattle, the signs of the housing crisis grow: more tents under highway overpasses, more RVs along the streets, and more luxury apartments being built.
It's hardly surprising that working people are feeling the squeeze: a minimum wage worker would need to work 87 hours a week to afford a one-bedroom apartment.
But there's a glimmer of hope: working people are organizing and fighting back! Housing activists, including Socialist Alternative and coalitions of groups, waged a pitched battle this past November during the city's budget season for two clear demands: Tax the Rich and Stop the Sweeps! Over 600 sweeps of homeless encampments have happened in the last year alone, with the city spending millions that could have been spent on housing. To sustainably fund housing we need to tax big business. Through well organized, bold tactics, housing activists dominated the news cycle, won public opinion, and held the political establishment's feet to the fire.
Emboldened by recent wins, the housing movement energetically mobilized to council meetings. Working with Councilmember Kshama Sawant, a member of Socialist Alternative, the movement forced the conservative wing of the city council to commit to steps toward a tax on the 5% biggest businesses in Seattle to fund affordable housing and homeless services.
The fight is far from over. First, we will have to take the fight for a tax on big business all the way to the end to make sure the strongest possible legislation passes. But another battle line has opened up: statewide the demand for rent control is growing, and a bill legalizing it has been introduced to the state legislature. Winning will require working people to fight and build pressure in every part of the state. When we fight we win!