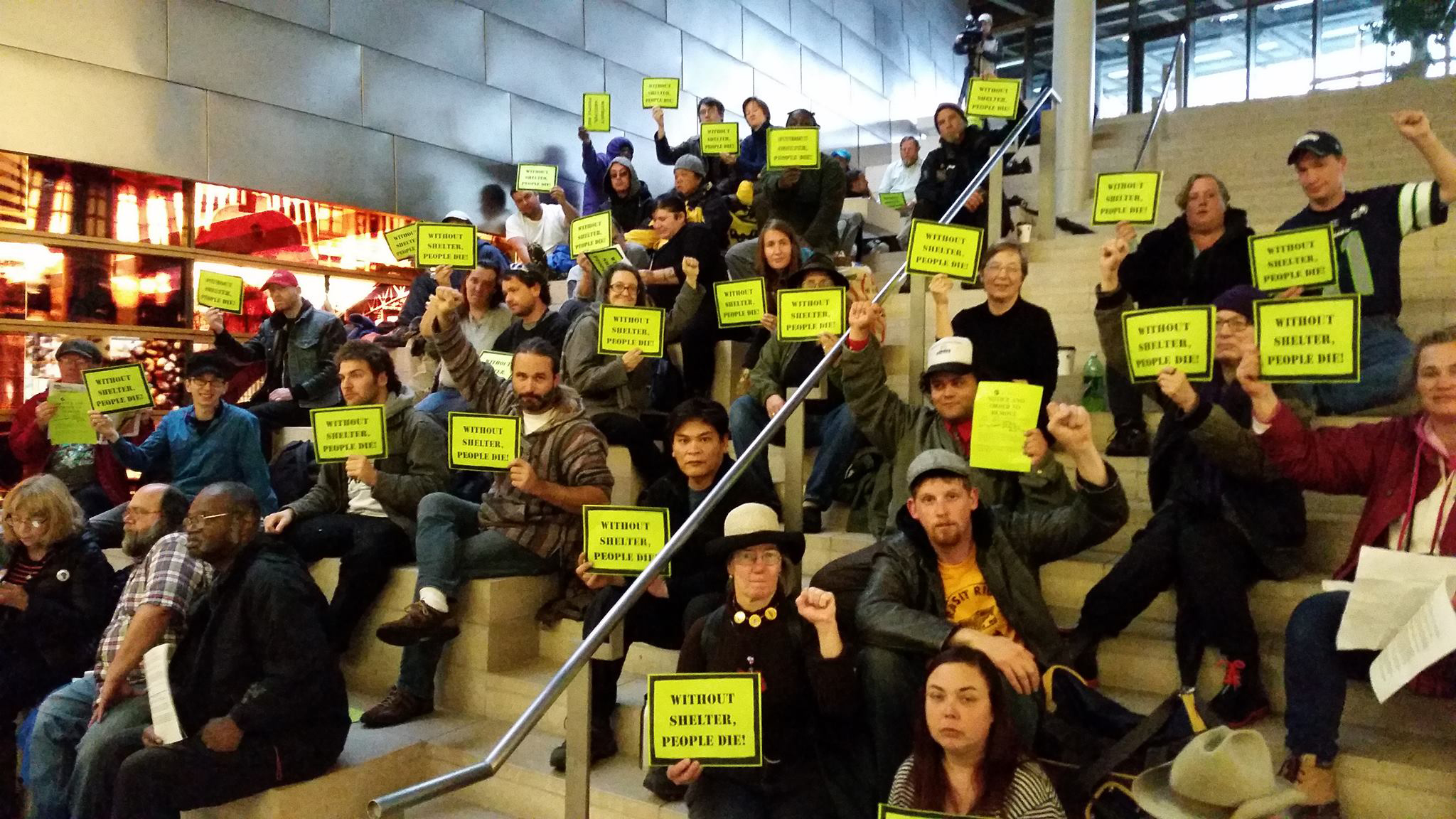 That Seattle is in the midst of a housing crisis is indisputable. The latest one-night count of the city's homeless population found 11,643 people living on the streets. Of those, around 5,000 became homeless in the past year, which is unsurprising giving new data that links rent increases to growth in homelessness.
Seattle is the 22nd largest city in the U.S., but it has the third-largest homeless population and the fastest rising rents of anywhere in the country. It's impossible to drive through the city without glimpsing a homeless encampment the size of small village in an empty lot or under a freeway overpass.
Despite an officially declared "housing state of emergency" by former Mayor Murray over a year ago, the city establishment has utterly failed to respond to the housing crisis in a meaningful way. In fact, instead of investing in building more housing to meet the obvious urgent need, the city has wasted millions of dollars on more that 600 "sweeps" of homeless encampments, which brutally chase homeless communities from one part of the city to another while doing nothing to address the underlying issue.
Pressure Building
Seattle's democratic establishment has consistently dragged its feet on taking any steps to alleviate the housing crisis, only passing any legislation when forced to do so by pressure from below. As a result, numerous grassroots housing justice organizations and socialist city councilmember Kshama Sawant are organizing coalitions to fight for a series of bold demands. These include: replacing the wasteful and ineffective "sweeps" with a serious investment in affordable housing funded by taxing big business; rent control; and economic eviction relocation assistance. Councilmember Sawant plans to introduce amendments to the city's 2018 budget to these ends providing clear, winnable objectives for the growing grassroots movement to throw its weight behind this fall.
If the Democrats on the council block these measures, which is likely, housing advocates should consider launching a ballot initiative in 2018 that would create a massive affordable housing program – 1,000 new units per year – funded by raising taxes on the biggest corporations in the city. The movement-building groundwork is already in progress, though it will still be a massively uphill fight against the landlord and developer lobbies and their supporters in state and local government.
Importance of Independent Candidates
While left Democrats can be forced under pressure to adopt progressive positions on social and economic issues, they also face constant pressure from their party's leadership to block any measures that would negatively impact the bottom-line of the corporations that fund their campaigns. This clearly illustrates why it is so crucial to have candidates run for office independent of the Democratic Party and of the corporate and developer cash that funds it. In this year's mayoral, Nikkita Oliver's independent campaign was unfortunately edged out in the primaries by two democrats. However, the housing movement does have a strong ally in independent socialist City Council candidate Jon Grant. The labor movement in Seattle, a natural ally of the housing justice movement, has bent to pressure from the Democratic establishment to endorse Grant's opponent, whose position on housing issues is much weaker. This is unfortunate because the success of the housing justice movement, in Seattle and nationally, is intrinsically linked to the growth of independent politics.
If Seattle's housing movement continues to develop into an organized force with socialist demands, it could serve as an example for housing activists nationwide.