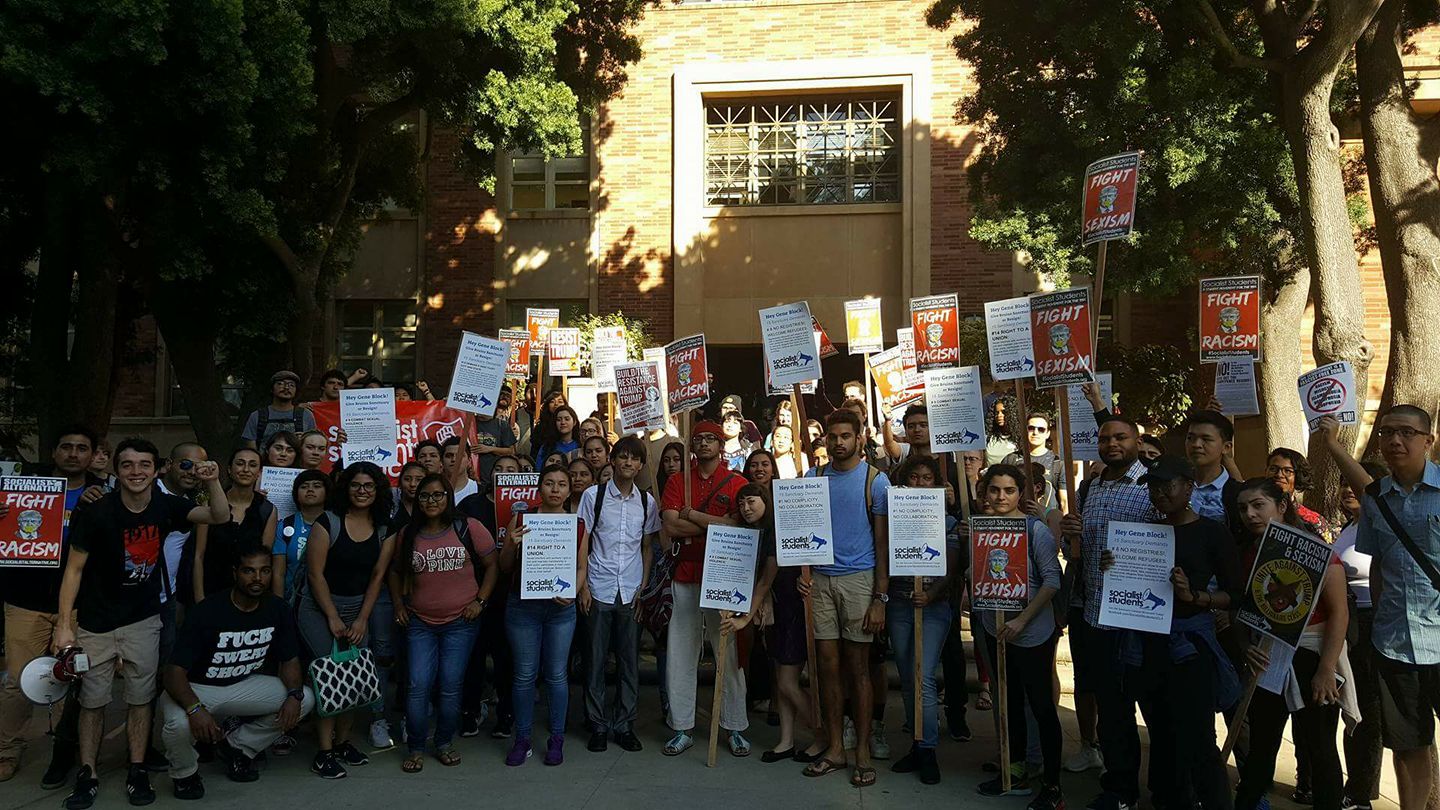 Students have played a critical role in the developing anti-Trump movement. From the women's marches to the airport occupations, we have been front and center in the fight against Trump's attacks. With the growing burden of student debt and the lack of quality jobs upon graduation, Trump's billionaire agenda poses a greater threat now than ever before. There is a critical need for a mass, united, and organized student movement and we are already seeing the beginnings of this movement developing. Already, the call for May 1 nationwide protest and strike action is gaining steam. Beyond just going to protests, young people are organizing campaigns and joining groups on their campuses to fight back.
May 1 – International Workers Day – presents us with an exciting opportunity to build the national student movement and link the struggles on campus to a broader fight back! Socialist Students supports the call for nationwide strike action on May 1 and calls on students to organize campus-wide shut downs in solidarity with nationwide May Day actions. It would be a huge display of power if, in solidarity with workers shutting down their workplaces, students forced campuses to shut down for the day. The potential for such a shut down exists at the University of Washington where UAW Local 4121 representing the school's graduate student teaching staff is planning strike action. If taken up by broad forces on campus, the potential exists for a campus wide shut down at UW on May 1! Shut downs like these would enable students not only to join May Day demonstrations in their cities, but would lay the ground for solidarity organizing between students and workers on campuses across the country.
Socialist Students will be hosting public meetings on campuses nationwide to discuss the significance of May 1 demonstrations, and, in some areas, we will be hosting direct action trainings to enable students to take further action on their campuses where possible.
We are calling on national progressive youth organizations like the Young Democratic Socialists, the United States Student Association, and United Students Against Sweatshops to support the call for May Day campus shut downs. There is a tremendous amount of potential to build a fighting student movement in the U.S. that is capable of challenging Trump's racist, sexist, billionaire's agenda. If progressive youth organizations unite on the basis of a common program to fight Trump, we could be on the brink of a new mass student movement in the U.S.