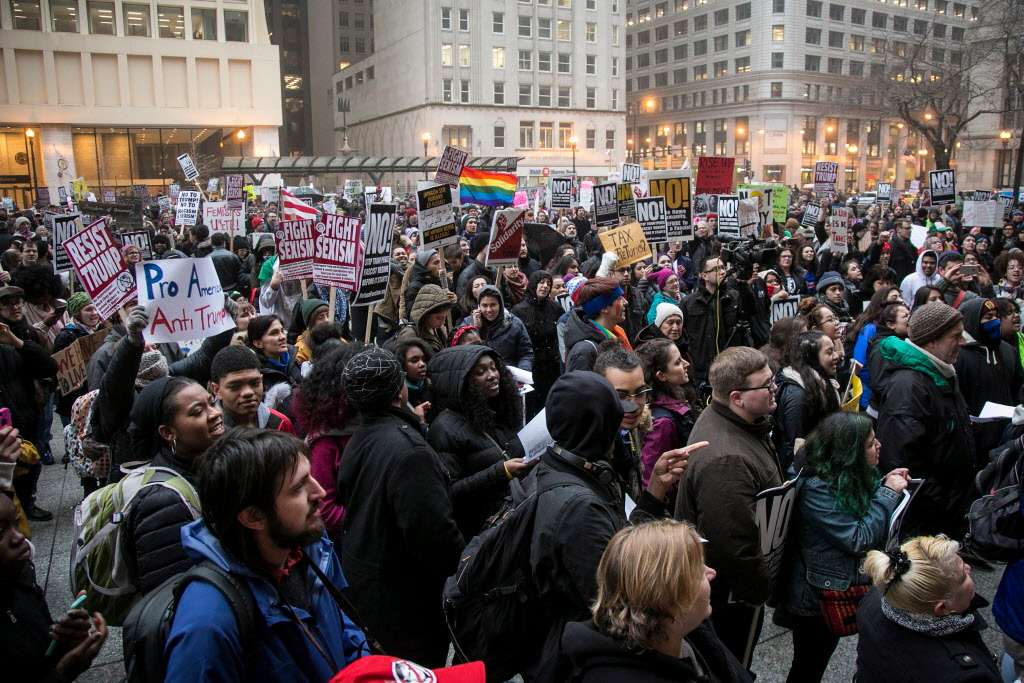 Chicago responded to Donald Trump's Inauguration as President with an incredible weekend of resistance. "Resist Trump" demonstrations were held on Friday, January 20th, and the following day the Chicago Women's March was one of world's largest with over 250,000 people attending!
Beginning just after the election, Socialist Alternative Chicago prepared for mass actions on Inauguration Day. The failure of Democratic Party corporate politics in the election cost working people dearly and it became even more clear that it would take a genuine grassroots and radical opposition to fight the right. For several weeks, Socialist Alternative worked with a strong coalition of groups under the banner of the Movement for the 99% to organize a #J20 rally and march. The group included Democratic Socialists of America, International Socialist Organization, Solidarity, Black Lives Matter, Pilsen Alliance, Red Wedge Magazine, V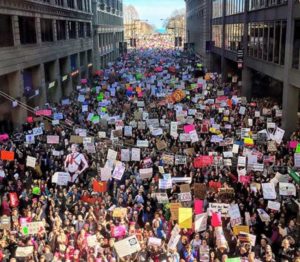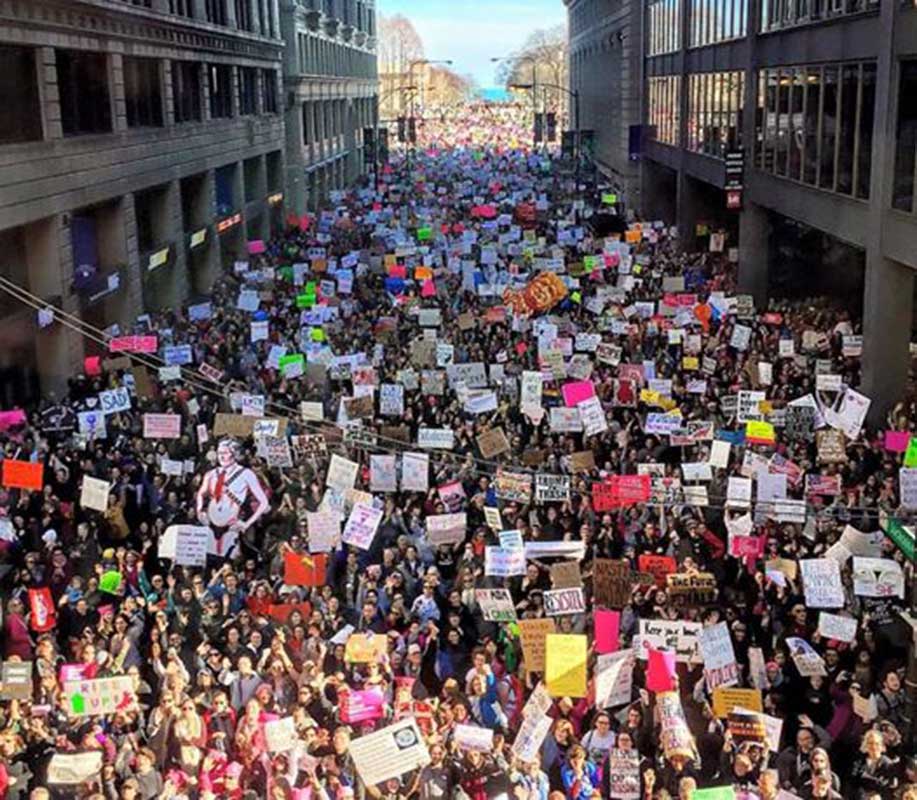 eterans for Peace, Green Party Chicago, and more.
The organizing group's commitment to politics independent of the two party system was vindicated when the J20 rally and march was effectively hijacked by representatives of the Chicago Democratic Party machine. Pushing aside socialist activists using private security, counter-organizers featured former Mayoral candidate and Cook County Board Member Chuy Garcia, who in spite of presenting himself as a "Berniecrat", refused to take up any of the concrete initiatives supported by Sanders during his bid, and instead steering the passage of a sales tax increase on Chicago's working class and poor just after his race.
Chicagoans marched on Trump Tower in the thousands denouncing Trump's agenda of racism and sexism. Marchers expressed disgust not only towards Trump, but toward the establishment as a whole: at one point demonstrators surrounded a police car, chanting "16 shots and a cover-up!", calling out Democratic Mayor Rahm Emanuel for his criminal concealment of the police execution of Laquan McDonald.
Joining millions across the world, the Women's March in Chicago became so large that no effective march was possible. Instead, demonstrators took over Chicago's downtown Loop for hours in a tremendous display of solidarity and shut down of business-as-usual with a festival-like mass gathering. This mobilization gives great momentum to the resistance against Trump, but to unleash the full power of our numbers, our movement will need to build on these tremendous protests with powerful ongoing struggles and mass civil disobedience, while developing strong demands and independent democratic structures. Many attendees were eager to discuss socialism and our strategy to defeat Trump, and Socialist Alternative passed out over 2,000 flyers for a mass meeting about the way forward for our movement.