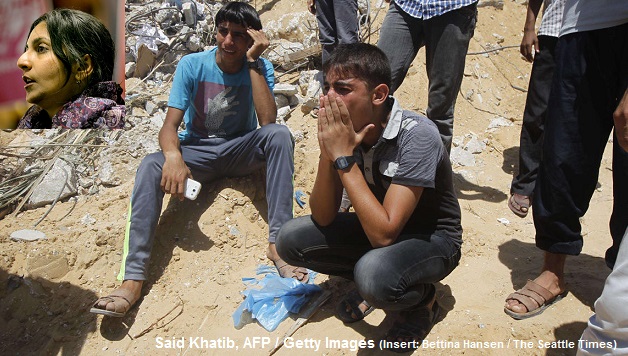 On Monday August 4th at Full Council, I shared a draft letter with Councilmembers calling on Obama and members of both houses of Congress to condemn the continuation of violence in Gaza. Elected officials in the U.S. have failed to step up and speak to the conflict. It is the duty of all people, irrespective of their position or status, to speak out against humanitarian crises. In the past, the City of Seattle has passed resolutions opposing Apartheid in South Africa, the War in Iraq and even the Federal Government's approval of genetically modified salmon. I have encouraged all of my fellow Councilmembers to provide input and to sign on to a statement that will help us move this discussion forward, nationally. Peace in Israel and Palestine is essential to peace within the region. In order to assure that peace, Israel's violence in Palestine must immediately cease and the targeting of civilians must end on both sides.
…
Dear President Obama, Members of the House of Representatives, and Members of the Senate,
As the most recent wave of Israeli bombardment of Gaza enters its 28th day, many of us globally watch in horror as the death toll soars. News reports indicate that more than 1,888 Palestinians have been killed, while more than 9,400 have been injured. Hundreds of Palestinian children and civilians are counted among the dead in this humanitarian catastrophe. Sixty-three Israeli soldiers have also died, along with two Israeli civilians and a Thai worker.
Yesterday, Israel attacked a United Nations school sheltering some 3,000 displaced people in Rafah, in Southern Gaza, killing 10 people and prompting United Nations Secretary-General Ban-Ki Moon to declare the attack "a moral outrage and a criminal act." The U.S. State Department also issued a denunciation saying, "The United States is appalled by today's disgraceful shelling outside an UNRWA school."
The humanitarian crisis in Gaza is reaching a critical breaking point. The 139 square mile territory contains 1.8 million people who literally have nowhere to go and no place to hide from Israeli attacks. The UN reports that medical facilities are "on the verge of collapse." An attack on Gaza power plant has left more than half the population without electricity, and more than 270,000 people are reportedly crammed into 90 UN shelters. Without an immediate end to all hostilities, the Palestinian death toll will continue to rise rapidly.
We also condemn the indiscriminate rocket attacks by Hamas against the civilian population living in Israel. We stand in solidarity with the ordinary people of Israel and their desire for security, and in particular with the Israeli anti-war movement.
Security and peace will never be achieved on the basis of the current occupation and blockades. The path to protecting the legitimate interests of the Palestinian people as well as the ordinary people of Israel lies first and foremost in ending the illegal building of settlements in the Palestinian territories and an end to Israel's occupation of the Palestinian territories.
We call on President Obama, the U.S. House of Representatives, and the U.S. Senate to issue a formal statement denouncing Israel's siege and blockade of Gaza and the occupation of the West Bank. We also call for an immediate end to all U.S. government military aid for Israel.