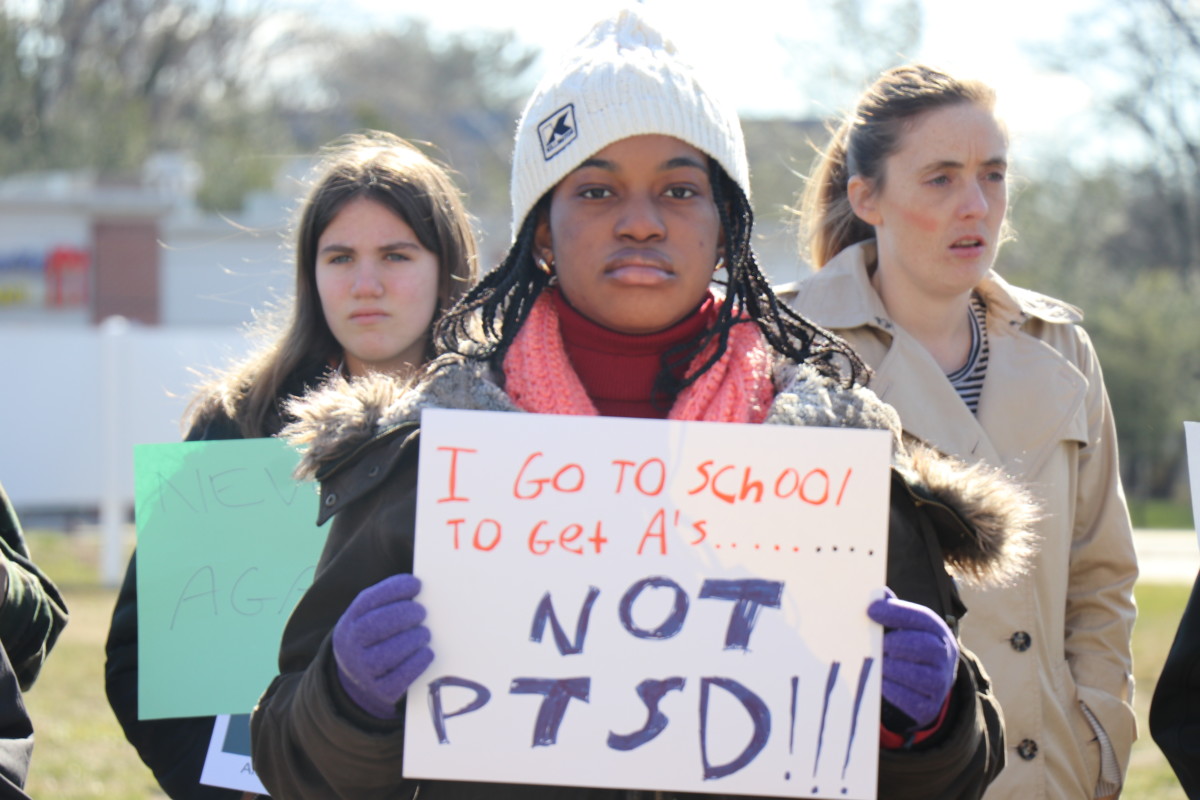 On March 14, nearly a million students walked out of school to say #Enough to gun violence. Following the horrific massacre at Stoneman Douglas High School in Parkland, FL, students across the country have been walking out and demonstrating to demand their elected officials take action on gun control. In city after city, students walked out of class in a coordinated national day of action.
The movement has already won victories as state after state scrambles to pass gun control provisions to put an end to the protests. But there are no signs that students are slowing down in the coming weeks with massive demonstrations planned for March 24 and more walkouts and protests being called for April 20.
School Repression
While many school administrations ended up supporting the protests, there were many instances where schools, and even police departments, tried to crack down. But these attempts have largely backfired and only hardened the resolve of students to continue the fight.
At Pennridge High School in Pennsylvania where 200 students were given detention for their participation in the walkouts, students used their detention to stage a silent protest by wearing the names of the Parkland victims on their clothes and linking arms for the entire length of their detention. At Washington High School in Atlanta, students were told they could not leave the school in protest, so instead 50 to 100 students on every floor of the school building knelt in the hallway, invoking the #TakeAKnee movement made popular by Colin Kaepernick. At Atlanta's Washington High School – the alma mater of Martin Luther King, Jr. – one student was quoted saying, "Dr. King carries a legacy even in death, so I feel as if it's an obligation to carry on what he wanted and what he was trying to fight for and that's why this day is very important."
Beyond Gun Violence
While these walkouts were called to fight the epidemic of gun violence in schools, it's clear from the on-the-ground reports from Socialist Alternative members that students are driven to fight back not only against gun violence, but inequality, racism, and sexism as well. Students were excited to talk to our members about the women's movement, the fight against police brutality, and the need to get corporate money out of politics.
While these young people have their anger squarely directed at the Republicans and the NRA who bankroll them, it is also clear they will not easily bend to attempts from the Democratic Party establishment to co-opt the movement. At the demonstration in Washington, D.C., students were seen clamoring over Bernie Sanders as he walked by, begging him to give a speech and thanking him for being an inspiration to them.
These national walkouts are further proof that the rising generation, facing low wages, crushing student debt, political turmoil, and climate catastrophe, are prepared to fight back. While winning gun control measures at a national level would be a huge victory for this youth movement, these students have their sights set higher and are expressing a desire to fight back against all forms of violence, inequality, and oppression. One student, in discussing the March for Our Lives said, "This is not just about us. … When we're together marching, this is not going to be different races, different generations – this is going to be a unified people standing together against those who are trying to ignore us."