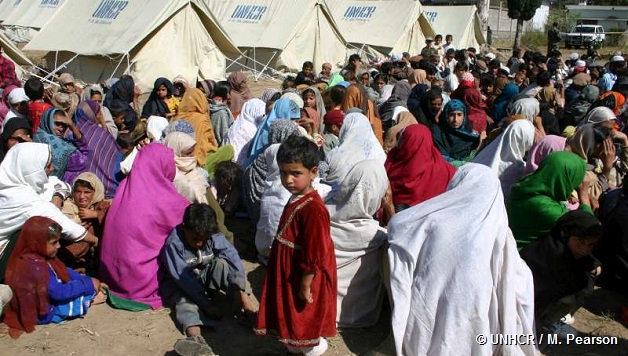 By Rukhsana Manzoor, National Coordinator TURCP Relief Work
The Trade Union Rights Campaign in Pakistan and Kashmir (TURCP/K) has continued its relief efforts which started on October 9th. Our aim was to move from a situation of providing relief to begin reconstruction work from December, 2005. But the extreme cold weather with heavy snow and rains forced us to change our priorities. Tents failed to provide enough shelter when the first snow started to fall. The TURCP immediately started to provide steel sheets and other material to build safe shelters for many families, helping up to 100 families in Bagh, Kashmir.
The TURCP/K also continued to provide food and Eid gifts to poor working class families. We also distributed Christmas gifts to Municipal workers who come from a Christian background.
Schools
TURCP/K is running four schools in the earthquake areas in Kashmir and Pakistan. Three schools are being run in Bagh, Kashmir and one in Alai Batgram in North West Frontier Province in Pakistan. 680 students are studying in these schools. The TURCP provided all the basic material to start these schools.
In the beginning these schools were started in big tents but bad weather and snow forced us to construct shelters to continue the schools. TURCP/K provided steel sheets, furniture, books, clothes and stationary for these schools. Nine teachers have also been hired for teaching. These schools have been working since November, 2005. These schools are working in the following villages around Bagh:
Jabar Bagh: Chanar Public School  — 200 students, 2 teachers
Chatrore Bagh: Workers Relief School  — 80 students, 2 teachers
Kotera Mast Khan Bagh: Kashmir Ganga Academy  — 250 students, 3 teachers
Batgram Alai NWFP: Workers Relief School  — 150 students, 2 teachers
TURCP/K also provided books to another 400 students in 4 villages of Bagh district in Kashmir. We want to continue these schools beyond April 2006, but we need financial resources to continue these schools.
Relief Work
TURCP still involved in relief work to provide basic food items and shelter. TURCP/K distributed food, medicines, tents, water, blankets, clothes and other material to 20,000 people in Bagh Kashmir and Hazara region of NWFP. Most of relief was provided to people living in the villages on the mountains. In many areas TURCP/K was the first organization, which provided the first relief to the people on the mountains. We are still providing the foodstuffa to many poor families.
Reconstruction work
TURCP/K has already donated £1995 to the families of five deceased trade union activists. We will pay another £4,000 to other trade union activists affected by the earthquake. This money is being paid for the reconstruction of houses and for their families. Our main focus is to rehabilitate the trade union activists in both Kashmir and NWFP. TURCP also gave financial assistance to the families of the seven deceased members of TURCP in Hazara and Shangla in NWFP.
Trade Union Activities
TURCP/K has organised several meetings of different trade unions in Kashmir and Pakistan to highlight the problems faced by the workers and poor in earth quake affected areas. We also organized two meetings in Kashmir to pay rich tribute to activists who died in the quake.
The Trade Union Rights Campaign would once again like to extend its warmest thanks for all the solidarity and contributions received from individuals and trade union and community organisations internationally.