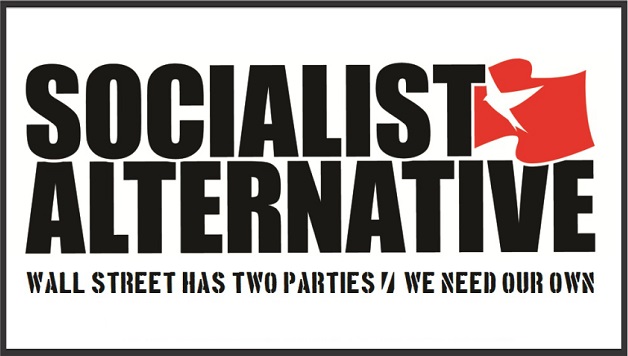 Socialist Alternative is working hard to organize abortion rights speak-outs and educational forums around International Women's Day, and to mobilize for anti-war protests on the weekend of March 19, the second anniversary of the U.S. invasion of Iraq. And since our organization is growing, we are increasing the frequency of Justice to 6 issues/year at 12 pages/issue, which will cost an additional $1500/year to print and distribute.
In order to pay for these events and dramatically expand the number of people we reach with our campaigns and literature, it is essential that each branch of Socialist Alternative integrate a monthly Fighting Fund plan into its work.
Branches should use the general, modest target of every member trying to raise $10/month for our Fighting Fund. If we hit this target, we would bring in approximately $1400/month. Once each branch sets its target based on its activities for each specific month, brief weekly progress updates toward the target should be reported at each branch meeting.
One key way to reach this target is to organize a monthly or bimonthly fundraiser. The Seattle branch recently raised over $400 at film showings of The Battle of Algiers and a documentary about the U.S. coup against Venezuela's President Chavez by having them advertised in major local weekly newspapers.
The other main way is by using campaign sign-up sheets at our paper sales to approach people and ask for donations for our campaigns. Branches that have started using this approach have doubled or tripled their Fighting Fund as well as their paper sales and number of contacts.
We shouldn't be shy in asking for donations. Building the anti-war movement and the socialist movement requires resources and money, and we don't get help from corporations or the wealthy – we rely on the support of working people and young people. And look how much money ordinary people contributed to the Tsunami relief, massively out-donating rich corporations and governments! Millions of ordinary workers want to fight back against Bush, stop the Iraq war, and defend women's abortion rights, and they are willing to donate to campaigns on these issues.
Donations can be made payable to Socialist Alternative and mailed to P.O. Box 45343, Seattle, WA 98145.