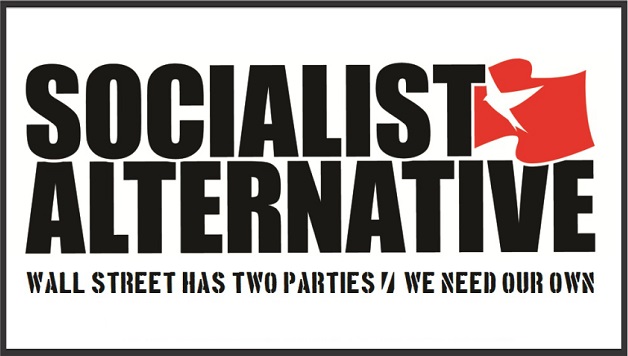 by Dena Capano, UMass Boston Student
University of Massachusetts Boston Professor Tony Van Der Meer was assaulted and arrested by campus police after confronting an Army National Guard recruiter who had threatened student Tony Naro last April 3. Naro, who had been distributing anti-war flyers, was told by the recruiter he should be "shot in the head" like Dr. King. The professor intervened and ended up wrestled to the ground by campus police.
After Van Der Meer was charged with assault and battery against a police officer and resisting arrest, a lengthy battle between Van Der Meer and the Dorchester District Court ensued until the end of 2003, when the charges were dropped.
The support shown by UMass faculty, staff, and students demonstrates the power of asserting the right to free speech. Socialist Alternative played a leading role in organizing a petition and letter-writing campaign demanding the charges be dropped. Students also rallied at the campus and attended every pretrial hearing.
Had the UMass community not challenged these government attacks on civil liberties, Van Der Meer could have faced up to five years in prison. Becoming involved with organizations like Socialist Alternative provides a tool for challenging the system that breeds these injustices.